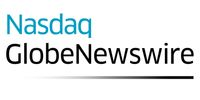 Invitation to presentation of LeoVegas third quarter 2017
LeoVegas interim report for the third quarter 2017 will be published at 08:00 CET on October 25, 2017. A webcast telephone conference will be held at 09:00 CET the same day, where Gustaf Hagman, CEO and President, and Viktor Fritzén, CFO, will present the results for the third quarter 2017.
A possibility will be given to ask questions via the webcast and follow the presentation live. The webcast will be accessible at:
                 
To participate in the conference call by phone, please call one of the following numbers:
SE: +46 (0) 8 5352 6408

UK: +44 (0) 20 3427 1914

US: + 1646 254 3364

Confirmation code: 35 35 667
        
The webcast, which afterwards also will be available on demand, and presentation material will be published on LeoVegas website, www.leovegasgroup.com under Investor Relations.
For further information, please contact:
Gustaf Hagman, CEO and President: +46 70-880 55 22, gustaf.hagman@leovegas.com
Viktor Fritzén, CFO: +46 73-612 26 67, viktor.fritzen@leovegas.com
Philip Doftvik, Head of Investor Relations: +46 73 512 07 20, philip.doftvik@leovegas.com
Visitors' address: Sveavägen 59, Stockholm
Corporate Identity Number: 556830-4033


About the mobile gaming company LeoVegas
LeoVegas' passion is "Leading the way into the mobile future". The business is distinguished by award-winning innovation and strong growth. LeoVegas' technical development is conducted in Sweden, while operations are based in Malta. The Swedish parent company LeoVegas AB (publ) invests in companies that offer gaming via mobile devices and desktop computers along with companies that develop related technologies. LeoVegas has attracted major international acclaim and has won numerous awards, including "Nordic Operator of the year", "Mobile Marketing Campaign of the Year" and "Innovation in Mobile and Tablet of the Year" at the international EGR Awards. LeoVegas bases its development on "Mobile First" and is at the forefront of using state-of-the-art technology in the mobile gaming market. With a foundation in a great gaming experience, long-term customer relationships and establishment of a strong brand, the company has attracted a steadily growing customer base through innovative, effective and data-driven marketing. Since its start, the mobile gaming company LeoVegas has shown strong quarter-on-quarter growth. LeoVegas' shares are listed on Nasdaq First North Premier. Avanza Bank AB is the company's Certified Adviser. For more about LeoVegas, visit www.leovegasgroup.com or www.leovegas.com .
---
This announcement is distributed by Nasdaq Corporate Solutions on behalf of Nasdaq Corporate Solutions clients.
The issuer of this announcement warrants that they are solely responsible for the content, accuracy and originality of the information contained therein.
Source: LeoVegas AB via Globenewswire