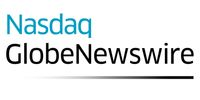 Karolinska Development Notes the Planned Listing of Xspray AB on Nasdaq First North
STOCKHOLM - August 25, 2017 - Karolinska Development AB (Nasdaq Stockholm: KDEV) today notes the proposed listing and accompanying new share issue of Xspray AB on Nasdaq First North. As result of an earn-out agreement signed in September 2015, Karolinska Development and KCIF Co-Investment Fund KB, a holding company jointly owned by the European Investment Fund and Karolinska Development, is eligible to receive shares in Xspray AB should the listing and share issue complete successfully. Karolinska Development is eligible to receive 462,115 shares directly and to receive a further 29,691 shares based on its participation in KCIF.
Xspray Pharma AB is a product development company with several product candidates in clinical development. The company uses its innovative patented RightSize technology in combination with well-documented substances for the development of improved and generic versions of marketed cancer drugs, primarily protein kinase inhibitors (PKIs).
Xspray Pharma AB (publ) has applied for listing on Nasdaq First North. In conjunction with Xspray's planned listing on Nasdaq First North, a new share issue is being made which, at full subscription, would generate SEK 132 million before issue costs. The new issue is being directed to the public in Sweden and institutional investors. The subscription period for the share offer will run from 28 August - 11 September 2017.
Further details on Xspray AB's planned listing on Nasdaq First North can be found at http://xspraypharma.com/en/.
For further information, please contact:
Viktor Drvota, CEO, Karolinska Development AB
Phone: +46 73 982 52 02, e-mail: viktor.drvota@karolinskadevelopment.com
Christian Tange, CFO, Karolinska Development AB
Phone: +46 73 712 14 30, e-mail: christian.tange@karolinskadevelopment.com
David Dible/Mark Swallow/Pip Batty, Citigate Dewe Rogerson
Phone: +44 20 7638 9571; e-mail: KDev@citigatedr.co.uk
About Karolinska Development AB
Karolinska Development AB (Nasdaq Stockholm: KDEV) is a Nordic life sciences investment company. The company focuses on identifying breakthrough medical innovations in the Nordic region that are developed by entrepreneurs and leadership teams. The Company invests in the creation and growth of companies that advance these assets into commercial products that are designed to make a difference to patients' lives while providing an attractive return on investment to shareholders.
Karolinska Development has access to world-class medical innovations at the Karolinska Institutet and other leading universities and research institutes in the Nordic region. The Company aims to build companies around scientists who are leaders in their fields, supported by experienced management teams and advisers, and co-funded by specialist international investors, to provide the greatest chance of success.
Karolinska Development has established a portfolio of nine companies targeting opportunities in innovative treatment for life-threatening or serious debilitating diseases.
The Company is led by an entrepreneurial team of investment professionals with a proven track record as company builders and with access to a strong global network.
For more information, please visit www.karolinskadevelopment.com
This information is information that Karolinska Development AB (publ) (Nasdaq Stockholm: KDEV) is obliged to make public pursuant to the EU Market Abuse Regulation. The information was submitted for publication, through the agency of Viktor Drvota, at 1 pm CEST on August 25, 2017 
---
This announcement is distributed by Nasdaq Corporate Solutions on behalf of Nasdaq Corporate Solutions clients.
The issuer of this announcement warrants that they are solely responsible for the content, accuracy and originality of the information contained therein.
Source: Karolinska Development AB (publ) via Globenewswire