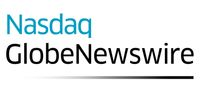 Karolinska Development's portfolio company Forendo Pharma announces the appointment of David Colpman to its Board of Directors
STOCKHOLM, March 7, 2018. Karolinska Development's portfolio company Forendo Pharma today announces the appointment of David Colpman as a non-executive Board Director. David brings with him an impressive career of more than 25 years in pharma and biotech business development and strategy. His previous roles include Head of Global Business Development at the Irish biotechnology company Shire and business development and commercial positions at Glaxo Wellcome and Novo Nordisk. David has a degree in Pharmacy and he also serves on the Boards of Orexo AB and HRA Pharma Ltd.
Forendo Pharma is developing tissue-specific hormone inhibitors to rebalance local estrogen metabolism in the gynaecological condition endometriosis lesions. The key differentiator of the company's drug candidate FOR-6219, compared to other drug treatments in the market or in clinical development is the ability to act locally without impacting the systemic estrogen levels, as demonstrated in preclinical models.
"I am very excited to join the Forendo Board. The company is developing a truly novel therapy, for the large unmet needs of this disease, that affects as many as 10% of all women in reproductive age" David Colpman says. "I see great opportunities for Forendo, and look forward to working with the experienced team in the company"
"We are delighted to welcome David with his broad experience in the industry that will be of significant benefit to Forendo", said Risto Lammintausta, CEO of Forendo Pharma, "His insights and expertise will be very helpful as we continue to evaluate the commercial alternatives of our programs."
For further information, please contact :
Viktor Drvota, CEO, Karolinska Development AB
Phone: +46 73 982 52 02, e-mail: viktor.drvota@karolinskadevelopment.com
TO THE EDITORS
About Karolinska Development AB
Karolinska Development AB (Nasdaq Stockholm: KDEV) is a Nordic life sciences investment company. The company focuses on identifying breakthrough medical innovations in the Nordic region that are developed by entrepreneurs and leadership teams. The Company invests in the creation and growth of companies that advance these assets into commercial products that are designed to make a difference to patients' lives while providing an attractive return on investment to shareholders.
Karolinska Development has access to world-class medical innovations at the Karolinska Institutet and other leading universities and research institutes in the Nordic region. The Company aims to build companies around scientists who are leaders in their fields, supported by experienced management teams and advisers, and co-funded by specialist international investors, to provide the greatest chance of success.
Karolinska Development has established a portfolio of nine companies targeting opportunities in innovative treatment for life-threatening or serious debilitating diseases.
The Company is led by an entrepreneurial team of investment professionals with a proven track record as company builders and with access to a strong global network.
For more information, please visit www.karolinskadevelopment.com
---
This announcement is distributed by Nasdaq Corporate Solutions on behalf of Nasdaq Corporate Solutions clients.
The issuer of this announcement warrants that they are solely responsible for the content, accuracy and originality of the information contained therein.
Source: Karolinska Development AB (publ) via Globenewswire