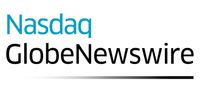 Karolinska Development's portfolio company Modus Therapeutics announces publication of Phase I/II data demonstrating anti-adhesive properties of sevuparin
STOCKHOLM, December 20, 2017. Karolinska Development announced today that data from a Phase I/II study of sevuparin in malaria patients was published in an on-line version of the renowned scientific journal PLOS ONE. The paper demonstrates the anti-adhesive properties of sevuparin in patients with malaria. Karolinska Development's portfolio company Modus Therapeutics is currently conducting a Phase II study with sevuparin in patients with sickle cell disease, with an estimated read out in 2018.
Sevuparin is a drug candidate currently being developed for the treatment of sickle cell disease (SCD) and the paper published in PLOS ONE provides the first clinical evidence of anti-adhesive action of sevuparin. SCD is caused by a mutation in the hemoglobin gene which leads to the red blood cells becoming sickled in shape and sticky, attaching to other blood cells and to blood vessels walls. This leads to reduced blood flow and impaired transport of oxygen to vital organs.
The Phase I/II trial was a randomized, open label, active control, parallel assignment clinical study in which sevuparin was administered via short intravenous infusions to patients with uncomplicated malaria who were also receiving atovaquone/proguanil treatment.
Amongst the key findings of the study, which were highlighted in the PLOS ONE publication, were:
Sevuparin was safe and well tolerated in malaria patients

Sevuparin, due to its anti-adhesive properties, was able to open up previously clogged blood vessels

Sevuparin rapidly inhibited the growth of the Plasmodium falciparum, the parasite that causes malaria
This is the first time that these results have been achieved in humans.
The paper titled, "Inhibition of merozoite invasion and transient de-sequestration by sevuparin in humans with Plasmodium falciparum malaria," can be found here:
http://journals.plos.org/plosone/article?id=10.1371/journal.pone.0188754
For further information, please contact :
Viktor Drvota, CEO, Karolinska Development AB
Phone: +46 73 982 52 02, e-mail: viktor.drvota@karolinskadevelopment.com
TO THE EDITORS
About Karolinska Development AB
Karolinska Development AB (Nasdaq Stockholm: KDEV) is a Nordic life sciences investment company. The company focuses on identifying breakthrough medical innovations in the Nordic region that are developed by entrepreneurs and leadership teams. The Company invests in the creation and growth of companies that advance these assets into commercial products that are designed to make a difference to patients' lives while providing an attractive return on investment to shareholders.
Karolinska Development has access to world-class medical innovations at the Karolinska Institutet and other leading universities and research institutes in the Nordic region. The Company aims to build companies around scientists who are leaders in their fields, supported by experienced management teams and advisers, and co-funded by specialist international investors, to provide the greatest chance of success.
Karolinska Development has established a portfolio of nine companies targeting opportunities in innovative treatment for life-threatening or serious debilitating diseases.
The Company is led by an entrepreneurial team of investment professionals with a proven track record as company builders and with access to a strong global network.
For more information, please visit www.karolinskadevelopment.com
---
This announcement is distributed by Nasdaq Corporate Solutions on behalf of Nasdaq Corporate Solutions clients.
The issuer of this announcement warrants that they are solely responsible for the content, accuracy and originality of the information contained therein.
Source: Karolinska Development AB (publ) via Globenewswire