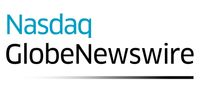 Karolinska Development's portfolio company Modus Therapeutics appoints a new Chief Medical Officer
STOCKHOLM, 15 March 2018. Karolinska Development's portfolio company Modus Therapeutics, focused on sickle cell disease (SCD) and malaria, announces that Dr. John Öhd has been appointed to a position as Chief Medical Officer (CMO).
Dr. Öhd has up to today been working at Medivir AB as their CMO and a member of the company`s Executive Management team. Before his current position, John was Medivir's Director of Clinical R&D. Prior to joining Medivir, John was Senior director of Experimental Medicine at Shire based in Nyon, Switzerland. Between 2007 and 2012, Dr. Öhd held several positions of increasing responsibility at AstraZeneca in Södertälje, Sweden.
"We are delighted that we have been able to attract Dr. Öhd as our new CMO. John not only has extensive clinical development experience, but he brings to Modus important prior experience working on SCD at Shire. I am confident that he will make important contributions to Modus as we progress the clinical development of sevuparin for SCD", states Ellen K. Donnelly, CEO of Modus Therapeutics.
For further information, please contact:
Viktor Drvota, CEO, Karolinska Development AB
Phone: +46 73 982 52 02, e-mail: viktor.drvota@karolinskadevelopment.com
TO THE EDITORS
About Karolinska Development AB
Karolinska Development AB (Nasdaq Stockholm: KDEV) is a Nordic life sciences investment company. The company focuses on identifying breakthrough medical innovations in the Nordic region that are developed by entrepreneurs and leadership teams. The Company invests in the creation and growth of companies that advance these assets into commercial products that are designed to make a difference to patients' lives while providing an attractive return on investment to shareholders.
Karolinska Development has access to world-class medical innovations at the Karolinska Institutet and other leading universities and research institutes in the Nordic region. The Company aims to build companies around scientists who are leaders in their fields, supported by experienced management teams and advisers, and co-funded by specialist international investors, to provide the greatest chance of success.
Karolinska Development has established a portfolio of ten companies targeting opportunities in innovative treatment for life-threatening or serious debilitating diseases.
The Company is led by an entrepreneurial team of investment professionals with a proven track record as company builders and with access to a strong global network.
For more information, please visit www.karolinskadevelopment.com
About sevuparin
Sevuparin is an innovative, proprietary polysaccharide drug, which has the potential to restore blood flow and prevent further microvascular obstructions, caused by abnormal blood cells in SCD patients. With its anti-adhesive properties, sevuparin could thereby offer treatment of the underlying cause of vaso-occlusive crisis (VOC) in SCD patients, with earlier pain relief, shorter hospital stays, reduced need of opioids and improved quality of life. Modus is currently enrolling patients in a Phase II study with the aim to complete the study in late 2018.
About sickle cell disease
Sickle cell disease (SCD) is a painful, inherited blood disorder affecting millions of people around the globe and the most common inherited blood disorder in the U.S. affecting between 90,000-100,000 subjects, with medical care costs amounting to more than $1 billion. In Europe it is estimated that there are 35,000-40,000 SCD patients, and this number is higher in the Middle East and North Africa regions, with over 850,000 SCD patients. There is currently no pharmaceutical product available that targets the underlying cause of VOC:s that affect SCD patients.
---
This announcement is distributed by Nasdaq Corporate Solutions on behalf of Nasdaq Corporate Solutions clients.
The issuer of this announcement warrants that they are solely responsible for the content, accuracy and originality of the information contained therein.
Source: Karolinska Development AB (publ) via Globenewswire