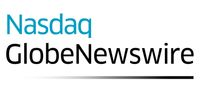 Karolinska Development's portfolio company Modus Therapeutics' sevuparin granted Rare Pediatric Disease Designation from FDA for the treatment of sickle cell disease
STOCKHOLM, 18 April, 2018. Karolinska Development's portfolio company Modus Therapeutics candidate drug sevuparin has been granted rare pediatric disease designation by the US Food & Drug Administration (FDA) for the treatment of children with sickle cell disease (SCD).
The Rare Pediatric Disease Priority Review Voucher Program provides incentive for the development of treatments for rare pediatric diseases. A drug qualifies for this category if the entire prevalence of the disease in the US is below 200,000 and the serious or life-threatening manifestations of the disease primarily affect individuals from birth to age 18.
If a drug candidate with a rare pediatric disease designation receives marketing approval in the US, the FDA may issue a Priority Review Voucher to the sponsor company. This voucher can be redeemed to provide Priority Review of a subsequent marketing application for a different product from Modus Therapeutics or another company.
"FDA:s decision to grant sevuparin a rare pediatric disease designation has potential to facilitate the process of providing children with SCD with a more effective pharmaceutical treatment", said Viktor Drvota CEO of Karolinska Development.
Children with SCD suffer from some of the most serious and life-threatening consequences of the disease including stroke, splenic sequestration and aplastic anemia. Mortality is a significant concern in children suffering from SCD globally, with 92% of newborns dying in the first few years of life due to lack of early diagnosis.
There is currently no pharmaceutical product available that targets the underlying cause of the vaso-occlusive crises that leads to the severe consequences of SCD. Modus Therapeutics is currently conducting a Phase II study with sevuparin, with estimated completion in late 2018.
For more information about the Priority Review Voucher Program, please visit http://priorityreviewvoucher.org/
For further information, please contact:
Viktor Drvota, CEO, Karolinska Development AB
Phone: +46 73 982 52 02, e-mail: viktor.drvota@karolinskadevelopment.com
TO THE EDITORS
About Karolinska Development AB
Karolinska Development AB (Nasdaq Stockholm: KDEV) is a Nordic life sciences investment company. The company focuses on identifying breakthrough medical innovations in the Nordic region that are developed by entrepreneurs and leadership teams. The Company invests in the creation and growth of companies that advance these assets into commercial products that are designed to make a difference to patients' lives while providing an attractive return on investment to shareholders.
Karolinska Development has access to world-class medical innovations at the Karolinska Institutet and other leading universities and research institutes in the Nordic region. The Company aims to build companies around scientists who are leaders in their fields, supported by experienced management teams and advisers, and co-funded by specialist international investors, to provide the greatest chance of success.
Karolinska Development has established a portfolio of nine companies targeting opportunities in innovative treatment for life-threatening or serious debilitating diseases.
The Company is led by an entrepreneurial team of investment professionals with a proven track record as company builders and with access to a strong global network.
For more information, please visit www.karolinskadevelopment.com
---
This announcement is distributed by Nasdaq Corporate Solutions on behalf of Nasdaq Corporate Solutions clients.
The issuer of this announcement warrants that they are solely responsible for the content, accuracy and originality of the information contained therein.
Source: Karolinska Development AB (publ) via Globenewswire