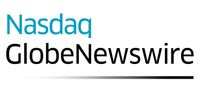 Karolinska Developments portföljbolag Aprea inkluderar första patienten i klinisk fas 1b/2-studie med APR-246 i matstrupscancer
STOCKHOLM den 16 oktober 2017. Karolinska Development meddelar idag att portföljbolaget Aprea Therapeutics AB inkluderat den första patienten i en fas 1b/2-studie med läkemedelskandidaten APR-246 för behandling av matstrupscancer.
Aprea utvecklar nya anticancerterapier inriktade på att återaktivera tumörsuppressorproteinet p53. Detta är den vanligast återkommande muterade genen i mänskliga cancerceller och återfinns i ungefär hälften av alla tumörer. p53-mutationer är förknippade med resistensutveckling mot cancerläkemedel samt låg överlevnad.
Den kliniska fas 1b/2-studien kommer utvärdera APR-246 i kombination med cisplatin och 5-fluorouracil vid behandling av patienter med avancerad, platinumresistent och metastaserad matstrupscancer. Studien är sponsrad av Peter MaCCallum Cancer Centre i Australien och finansierad av australiensiska Victorian Government Department of Health and Human Services genom Victorian Cancer Agency.
"Starten av denna fas 1b/2-studie utökar den potentiella användningen av APR-246 till ännu ett indikationsområde, vilket höjer värdet i projektet samtidigt som det minskar risken. Vi kommer fortsätta följa Apreas breda utvecklingsprogram med stort intressse", säger Viktor Drvota, vd, Karolinska Development. 
APR-246 utvärderas sedan tidigare i en fas 2-studie på patienter med platinumkänslig äggstockscancer. Resultaten från denna studie förväntas under 2018. Läkemedelskandidaten utvärderas dessutom i kliniska studier på patienter med platinumresistent äggstockscancer och myelodysplastiskt syndrom.
För ytterligare information, vänligen kontakta :
Viktor Drvota, VD, Karolinska Development AB
Tel: +46 73 982 52 02, e-mail: viktor.drvota@karolinskadevelopment.com
Christian Tange, finansdirektör, Karolinska Development AB
Tel: +46 73 712 14 30, e-mail: christian.tange@karolinskadevelopment.com
TILL REDAKTÖRERNA

Om Karolinska Development AB
Karolinska Development AB (Nasdaq Stockholm: KDEV) är ett nordiskt investmentbolag inom life science. Bolaget fokuserar på att identifiera medicinska innovationer och att investera för att skapa och utveckla bolag som vidareutvecklar sådana innovationer till differentierade produkter som kan göra skillnad för patienters liv och generera en attraktiv avkastning till aktieägarna.
Karolinska Development har tillgång till medicinsk forskning i världsklass från Karolinska Institutet och andra ledande universitet och forskningsinstitutioner i Norden. Bolagets målsättning är att bygga bolag kring forskare som är ledande inom sina respektive vetenskapsområden, med stöd från erfarna ledningsgrupper och rådgivare, samt med finansiering tillsammans med internationella investerare som är specialiserade inom sektorn, För att skapa bästa möjligheter till framgång byggs företagen med erfarna managementteam och rådgivare och de medfinansieras av professionella life science-investerare.
Karolinska Developments portfölj består av nio bolag inriktade på att utveckla innovativa behandlingsmetoder för sjukdomar som är livshotande eller funktionsnedsättande och andra medicinska tillstånd.  
Bolaget leds av ett entreprenörsteam bestående av professionella investerare med lång erfarenhet inom företagsbyggande och med tillgång till ett starkt globalt nätverk.
För mer information: www.karolinskadevelopment.com.
---
This announcement is distributed by Nasdaq Corporate Solutions on behalf of Nasdaq Corporate Solutions clients.
The issuer of this announcement warrants that they are solely responsible for the content, accuracy and originality of the information contained therein.
Source: Karolinska Development AB (publ) via Globenewswire