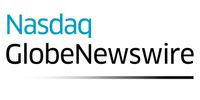 Karolinska Developments portföljbolag Modus Therapeutics rekryterar ny Chief Medical Officer
STOCKHOLM -  14 september 2017. Karolinska Developments portföljbolag Modus Therapeutics AB, vars läkemedelskandidat sevuparin befinner sig i en fas II-studie för behandling av patienter med sickelcellssjukdom, har rekryterat professor Thomas Knittel som ny Chief Medical Officer (CMO).
Thomas Knittel (f. 1962), M.D., Ph.D. från University of Mainz med en specialistutbildning inom internmedicin och medicinsk gastroenterologi, samt MBA från Kellogg School of Management/WHU, har mer än 10 års klinisk erfarenhet inom internmedicin och över 15 års erfarenhet från forskning och utveckling, medical affairs och marknadsföring inom läkemedelsindustrin.  
Thomas Knittel började formellt sin anställning hos Modus Therapeutics i mitten av augusti 2017.
För ytterligare information samt kommentarer från Modus Therapeutics vd Ellen K Donnelly och Thomas Knittel, se följande länk: http://www.modustx.com/media/press-release/?y=2017


För ytterligare information, vänligen kontakta :
Viktor Drvota, VD, Karolinska Development AB
Tel: +46 73 982 52 02, e-mail: viktor.drvota@karolinskadevelopment.com
TILL REDAKTÖRERNA

Om Karolinska Development AB
Karolinska Development AB (Nasdaq Stockholm: KDEV) är ett nordiskt investmentbolag inom life science. Bolaget fokuserar på att identifiera medicinska innovationer och att investera för att skapa och utveckla bolag som vidareutvecklar sådana innovationer till differentierade produkter som kan göra skillnad för patienters liv och generera en attraktiv avkastning till aktieägarna.
Karolinska Development har tillgång till medicinsk forskning i världsklass från Karolinska Institutet och andra ledande universitet och forskningsinstitutioner i Norden. Bolagets målsättning är att bygga bolag kring forskare som är ledande inom sina respektive vetenskapsområden, med stöd från erfarna ledningsgrupper och rådgivare, samt med finansiering tillsammans med internationella investerare som är specialiserade inom sektorn, För att skapa bästa möjligheter till framgång byggs företagen med erfarna managementteam och rådgivare och de medfinansieras av professionella life science-investerare.
Karolinska Developments portfölj består av nio bolag inriktade på att utveckla innovativa behandlingsmetoder för sjukdomar som är livshotande eller funktionsnedsättande och andra medicinska tillstånd.  
Bolaget leds av ett entreprenörsteam bestående av professionella investerare med lång erfarenhet inom företagsbyggande och med tillgång till ett starkt globalt nätverk.
För mer information: www.karolinskadevelopment.com.
---
This announcement is distributed by Nasdaq Corporate Solutions on behalf of Nasdaq Corporate Solutions clients.
The issuer of this announcement warrants that they are solely responsible for the content, accuracy and originality of the information contained therein.
Source: Karolinska Development AB (publ) via Globenewswire