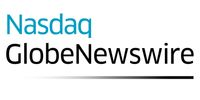 Kofax Wins "Most Innovative Solution for Banking Customer Authentication" Award for Third Consecutive Year
Grand Prix Banque & Innovation Honor Recognizes Kofax Mobile ID Customer Onboarding Solution and its Anti-Fraud Capabilities
IRVINE, Calif., Oct. 18, 2017 (GLOBE NEWSWIRE) -- Kofax ®, a leading provider of software to simplify and transform the First Mile(TM) of business, today announced that Kofax Mobile ID(TM) has won "Most Innovative Solution for Banking Customer Authentication" in the 2017 Grand Prix Banque & Innovation Awards in Paris, France.
Now in its fourth year, the Awards identify excellence and innovation in the banking sector. The program acknowledges technology companies that have launched and implemented the most outstanding banking-related software solutions, initiatives and projects in France over the past twelve months. This award highlights the new facial recognition and ID verificationfeatures of Kofax Mobile ID that determine the authenticity and validity of identification documents and their holders.  
Kofax Mobile ID removes friction from the onboarding process and helps financial institutions comply with ever changing Know Your Customer (KYC) and Anti-Money Laundering (AML) regulations to combat fraud.
Kofax Mobile ID allows an applicant to use a smartphone or other mobile device to take a picture of their driver license, passport or national identity card, and then uses liveness detection with auto capture to ensure that the applicant takes a live picture of themselves. Multilayered image filters are used to confirm the ID's authenticity, and facial recognition technology compares the just taken photograph of the applicant with the picture on the ID to ensure the applicant is in fact the person pictured on the ID. If they match, the applicant is validated and the digital content is then extracted, validated and submitted to Kofax TotalAgility®, the Company's unified digital transformation platform, and other enterprise applications for further processing.
"We're honored to win this award three years running. It validates our vision and expertise in mobile technologies and the banking industry," said Reynolds C. Bish, Chief Executive Officer of Kofax. "Kofax Mobile ID is already used by leading global organizations to onboard customers and verify their identities faster, which is critical to removing friction, reducing fraud and improving compliance."   
Kofax Mobile ID is available as a standalone product or bundled with Kofax TotalAgility to deliver a broader, more comprehensive solution to drive digital transformation throughout financial institutions.
About Kofax  
Kofax is a leading provider of software to simplify and transform the First Mile(TM) of business. Success in the First Mile can dramatically improve the customer experience, greatly reduce operating costs and increase competitiveness, growth and profitability. Kofax software and solutions provide a rapid return on investment to more than 25,000 customers in financial services, insurance, government, supply chain, business process outsourcing and other markets. Kofax markets its solutions via a direct sales and service organization, along with a global network of more than 1,000 authorized partners in more than 70 countries throughout the Americas, EMEA and Asia Pacific.  
© 2017 Kofax Limited. Kofax and Kofax TotalAgility are registered trademarks and First Mile and Kofax Mobile ID are trademarks of Kofax Limited.
                                                                              
Media Contact:   
Sylvia Chansler  
Sr. Manager, Public Relations  
+1 (949) 783-1476  
sylvia.chansler@kofax.com 
---
This announcement is distributed by Nasdaq Corporate Solutions on behalf of Nasdaq Corporate Solutions clients.
The issuer of this announcement warrants that they are solely responsible for the content, accuracy and originality of the information contained therein.
Source: Kofax, Inc. via Globenewswire