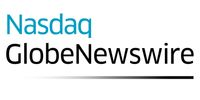 Leading Insurer Enlists Corvil Security Analytics to Reduce Cyber Risk
Firm cites superior visibility into user and host activity as well as integration into broader cybersecurity ecosystem among differentiators in selecting Corvil
NEW YORK, April 04, 2018 (GLOBE NEWSWIRE) -- Corvil today announced one of America's most highly rated financial institutions, with more than $80 billion in assets under management, has implemented Corvil Security Analytics to deliver real-time network traffic visibility, user activity analysis and network forensics to provide more comprehensive cyber threat detection and faster incident response.  
For the security team within this financial services firm, ensuring the security and compliance of sensitive data about millions of online customers was a strategic priority.  With more than 80 percent of breaches[1] stemming from inadvertent or malicious insiders, cyber attacks have the potential to wreak financial, reputational and compliance havoc.  According to reports[2], the number of cyber attacks against financial services companies has risen by more than 80 percent in the last year.  
In recognizing risks posed by its increasingly complex digital operations and looking for greater visibility within the network perimeter, the firm sought to fortify its security fabric. Following a competitive selection process, Corvil was enlisted to help mitigate risks associated with evasive threats. Among these threats are those that can often hide deep within normal network communications and seemingly appropriate user behavior, such as that of the firm's workforce and thousands of remote representatives.  Providing granular insights and integrated workflows, Corvil enabled faster and more complete investigations and threat hunting, resulting in more effective and efficient end-to-end security operations.  
Deployed across multiple data centers, Corvil's continuous packet capture, analysis, threat-matching, prioritization, and alerting extended the scope of threat detection across the corporate network.  The security team gained uniquely granular and contextualized insights into user and threat activity which drastically minimized the manual effort required for forensic investigation.
Dan Kennedy, Corvil VP and GM, Americas, said: "Incomplete or shallow information about suspicious activity can often be worse than none at all, owing to the tremendous overhead on security teams who must determine whether a breach has occurred and the impact thereof.  We have seen how empowering security analysts, of all levels, with greater insight can reduce attacker dwell times and improve the productivity of even high caliber security teams such as this customer."  
Corvil delivered intelligent integration with other best-of-breed security tools, extending the firm's protection fabric from the perimeter, across the network, and into endpoints, enabling the firm to:
Operationalize the use of threat intelligence for faster breach detection
Streamline and unify file extraction, threat analysis, and perimeter response with a leading next generation firewall provider
Simplify tracking of attack indicators and processes across the network and within hosts with Carbon Black Cb Response
Deliver further correlation of events and faster investigation through bidirectional workflows with a leading machine data analytics SIEM platform
Corvil's combination of unique insight and integration was a key differentiator during the competitive selection process. It enabled faster, more comprehensive response and maximized the value of their security ecosystem.   
"The advanced persistent threat landscape coupled with heightened regulatory oversight and stakeholder demands for utmost assurances from those charged with handling their sensitive data have caused cybersecurity technology budgets to surge [3] ," said  David Murray, Corvil Chief Marketing and Business Development Officer. "However a disparate and siloed set of cybersecurity technologies introduces greater levels of complexity to already overburdened security teams.  Time and time again, customers and analysts tell us that solutions designed to participate in a wider security ecosystem of data collection, analytics and policy enforcement are intrinsically more valuable. This latest win demonstrates that our strategy to design interoperable, best-of-breed solutions addresses this pressing market demand."
About Corvil
Corvil is the industry leader for deriving Security, Operational, and Business intelligence from network data. As companies adopt faster and smarter machine technology, it becomes critical to tap into richer and more granular machine data sources to safeguard the transparency, performance and security of critical infrastructure and business applications. The Corvil streaming analytics platform captures, decodes, and learns from network data on the fly, transforming it into machine-time intelligence for network, IT, security and business teams to operate efficiently and securely in this new machine world. Corvil uses an open architecture to integrate the power of its network data analytics with the overall IT ecosystem providing increased automation and greater operational and business value outcomes for its users. The Corvil solution is trusted by leading financial institutions to safeguard their businesses across the globe involving 354 trillion messages with a daily transaction value in excess of $1 trillion.
Learn more about Corvil: Corvil.com | Twitter | LinkedIn
Notes to the editor
[1] 81% of hacking-related breaches leveraged either stolen and/or weak passwords - 2017 Verizon DBIR. This means that 81% of attacks will come from hacker controlled machines inside the perimeter.
[2] https://www.professionaladviser.com/professional-adviser/news/3027071/fca-data-sees-financial-services-data-hacks-quadruple-in-2016-17
[3] According to the EY 20th Global Information Security Survey 2017-18, - 59% of respondents this year say their budgets increased over the last 12 months.                   
Contact information: 
Press Office at Corvil
+353 1 859 1040
pressoffice@corvil.com
---
This announcement is distributed by Nasdaq Corporate Solutions on behalf of Nasdaq Corporate Solutions clients.
The issuer of this announcement warrants that they are solely responsible for the content, accuracy and originality of the information contained therein.
Source: Corvil via Globenewswire