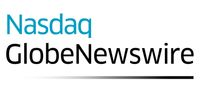 Legend Valve Adopts TrueCommerce Datalliance Vendor Managed Inventory Solution
Leading plumbing and hydronic systems manufacturer will use the platform to streamline relations with strategic wholesalers
CINCINNATI, April 16, 2018 (GLOBE NEWSWIRE) -- TrueCommerce Datalliance announced today that Legend Valve, the leading manufacturer of valves, fittings, tubing and components for plumbing and hydronic systems, has adopted its vendor managed inventory (VMI) platform to optimize relations with its strategic wholesalers. Specifically, the move to VMI will improve product line collaboration, performance metric tracking and building trust with trading partners' executive teams.
"Legend Valve spares no effort to make our supply network as effective as possible," says Larry Emmert, Vice President Operations at Legend. "That is why we selected TrueCommerce Datalliance: it's a great investment to ensure full inventory management visibility for us and our major trading partners."
Director of Sales Tom Hoar, TrueCommerce Datalliance, said, "Legend Valve is a forward-looking organization that wants to find innovative ways to collaborate with their trading partners. We are thrilled to have them as a customer-it's another validation of our expanding role as the leading VMI provider for the manufacturing industry."
TrueCommerce Datalliance is part of TrueCommerce, a true managed services provider. With unified commerce services and apps, TrueCommerce connects customers, suppliers, channels, and systems through a Global Commerce Network that includes more than 92,000 pre-connected retailers, distributors and logistics service providers.
About TrueCommerce:
TrueCommerce revolutionizes trading partner connectivity, visibility, and collaboration by linking suppliers, retail hubs and end consumers in one global commerce network.
With our flexible, integrated and fully managed service solutions, customers of any size can easily connect and collaborate with any trading partner while enjoying the peace of mind of a proven service platform that reliably handles hundreds of millions of transactions annually without the need for any customer interaction.
From the factory to the warehouse, from distributor to retail storefront, achieve new levels of business connectivity and performance with the world's most complete commerce network.
TrueCommerce: Connect. Integrate. Accelerate.
For more information about TrueCommerce Datalliance, visit www.datalliance.com.
Media Contact
Yegor Kuznetsov, TrueCommerce
703-209-0167
yegor.kuznetsov@truecommerce.com
---
This announcement is distributed by Nasdaq Corporate Solutions on behalf of Nasdaq Corporate Solutions clients.
The issuer of this announcement warrants that they are solely responsible for the content, accuracy and originality of the information contained therein.
Source: TrueCommerce via Globenewswire