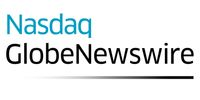 LeoVegas AB: Authentic Gaming beviljas licens och ingår avtal med Storbritanniens största casino
LeoVegas dotterbolag, Authentic Gaming, har ingått avtal med den brittiska Aspers-koncernen. Authentic Gaming kommer därmed leverera roulettspel, via livestream, från Aspers prestigefyllda Casino - Aspers Casino Westfield Stratford City i London.
Partnerskapet ingicks kort efter att Authentic Gaming beviljats en leverantörslicens från UK Gambling Commission som ger bolaget rätt att erbjuda sin produkt till operatörer aktiva på den brittiska marknaden. Authentic Gamings existerande kunder består av flera ledande operatörer där cirka hälften har en operatörslicens i Storbritannien.
Vi är stolta över samarbetat med Aspers som innebär att Authentic Gaming kan göra deras roulettbord tillgängliga i Storbritannien och andra reglerade marknader i Europa. Leverantörslicensen innebär att vi äntligen kan erbjuda vår produkt i Storbritannien till våra existerande kunder men även bredda vårt nätverk med nya operatörer då vi förväntar oss ett ökat intresse. Det känns fantastiskt att vi nu går in i Europas största live-casinomarknad!", säger Jonas Delin, VD för Authentic Gaming.
"Authentic Gaming fortsätter att leverera på sin tillväxtstrategi och ingår ytterligare ett strategiskt viktigt avtal. I slutet på förra året ingick bolaget avtalet med jätten Foxwood Resort Casino i USA, och nu kompletteras det med Storbritanniens största casino.", säger Gustaf Hagman, Group CEO.
Authentics Gamings livecasino-produkt är idag lanserad på cirka 115 sajter via ett tjugotal operatörer. Authentic Gaming har licenser i Italien, Rumänien, Danmark och Storbritannien. Läs mer om Authentic Gaming här: http://www.authenticgaming.com
Utvecklingen för Authentic Gaming är god, men förväntas inte materiellt påverka LeoVegas-koncernens tillväxt och resultat på kort sikt.
För ytterligare information, vänligen kontakta:
Gustaf Hagman, Group CEO och medgrundare: +46 (0) 8 410 367 66, gustaf.hagman@leovegas.com
Philip Doftvik, Head of Investor Relations and Corporate Finance: +46 73 512 07 20, philip.doftvik@leovegas.com
Om mobilspelsbolaget LeoVegas
LeoVegas passion är "Leading the way into the mobile future".  LeoVegas är Sveriges främsta GameTech bolag och ligger i framkant med den senaste teknologin för mobilspel. 2017 passerade bolaget gränsen för att räknas som en unicorn - det vill säga, en startup värderat till över en miljard USD. En stor del av framgången är ett extremt produkt- och teknikfokus samt den effektiva och datadrivna marknadsföringen. Teknikutveckling sker i Sverige medan den operativa verksamheten är baserad på Malta. LeoVegas erbjuder spel på Casino, Live casino och Sport samt opererar två globala och skalbara varumärken - LeoVegas och Royal Panda samt en lokal multibrand operatör med samlingsnamnet Rocket X. Bolagets aktie är listad på Nasdaq Stockholm. Mer om LeoVegas på  www.leovegasgroup.com .
---
This announcement is distributed by Nasdaq Corporate Solutions on behalf of Nasdaq Corporate Solutions clients.
The issuer of this announcement warrants that they are solely responsible for the content, accuracy and originality of the information contained therein.
Source: LeoVegas AB via Globenewswire