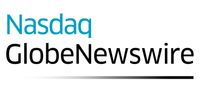 LeoVegas tar hem priset för "Brand of the Year" vid prestigefulla EGR M&I Awards
Under förra veckan hölls prestigefulla EGR M&I Awards i London och LeoVegas tog hem priset för "Brand of the Year" i stark konkurrens mot branschens övriga operatörer. Priset tilldelas och erkänner LeoVegas för att vara "den mest innovativa och kreativa operatören i onlinespels-branschen som ständigt utmanar sig själv samtidigt som man fokuserar på sitt kärnvärde att leverera mobil underhållning".
LeoVegas vann även priserna "Affiliate Marketing Campaign of the Year" och "Innovation in Mobile & Tablet".
Louise Nylén, CMO, LeoVegas, kommenterar: "Vi är stolta och glada över alla tre priser, men framförallt över "Brand of the Year" som visar på vår vilja och drivkraft över att arbeta med innovation och utveckling av vårt varumärke. Detta pris är resultatet av dedikerat arbete från ett väldigt starkt team".
Gustaf Hagman, Group CEO, LeoVegas, kommenterar: "Att vinna "Brand of the Year" är ett kvitto på att vi ständigt arbetar mot vår vision - "Leading the Way into the Mobile Future" och befäster LeoVegas som en seriös och långsiktig aktör i branschen. Jag är väldigt stolt över detta pris som ger oss ytterligare driv att fortsätta utveckla och förbättra vårt varumärke. 
För ytterligare information, vänligen kontakta:
Gustaf Hagman, Group CEO och medgrundare: +46 (0) 8 410 367 66, gustaf.hagman@leovegas.com
Philip Doftvik, Head of Investor Relations: +46 73 512 07 20, philip.doftvik@leovegas.com
Om LeoVegas mobile gaming group
LeoVegas passion är "Leading the way into the mobile future".  LeoVegas är Sveriges främsta GameTech bolag och ligger i framkant med den senaste teknologin för mobilspel. 2017 passerade bolaget gränsen för att räknas som en unicorn - det vill säga, en startup värderat till över en miljard USD. En stor del av framgången är ett extremt produkt- och teknikfokus samt den effektiva och datadrivna marknadsföringen. Teknikutveckling sker i Sverige medan den operativa verksamheten är baserad på Malta. LeoVegas erbjuder spel på Casino, Live casino och Sport samt opererar två globala och skalbara varumärken - LeoVegas och Royal Panda samt en lokal multibrand operatör med samlingsnamnet Rocket X. Bolagets aktie är listad på Nasdaq Stockholm. Mer om LeoVegas på  www.leovegasgroup.com .
---
This announcement is distributed by Nasdaq Corporate Solutions on behalf of Nasdaq Corporate Solutions clients.
The issuer of this announcement warrants that they are solely responsible for the content, accuracy and originality of the information contained therein.
Source: LeoVegas AB via Globenewswire