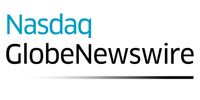 Lifesize Adds Dublin Office to Expand International Sales and Business Development
Global leader in video conferencing plans to grow by 4X over the next three years
DUBLIN, March 08, 2018 (GLOBE NEWSWIRE) -- As part of its strategy to expand its international business, Lifesize®, a global innovator of video conferencing technology, announced a new centralised business development and customer acquisition base in Dublin, and plans to grow it by up to 4X over the next three years. In selecting a sales development location in Europe, Lifesize opted for Dublin due to its strong technology base, international talent and increasing strengths in sales development and customer acquisition.
Expanding upon the company's decision, Anil Somaney, SVP Global Sales Development at Lifesize, stated, "The heritage of Ireland and specifically Dublin in providing a base for global technology companies is well-known, and made it an obvious choice for our own expansion. The wealth of talent attracted to working and living in Ireland means that we have access to the international, multilingual skills that will help our sales and business development accelerate across Europe."
Craig Malloy, Lifesize CEO, added, "Ireland's favourable business environment, connection to mainland Europe and, of course, the quality of life that attracts so many to the Emerald Isle, made it the obvious choice for our continued international expansion. I'm confident that the combination of technology and sales skills, with a truly international workforce, will act as a significant boost to our European business."
Lifesize expects to employ up to 20 people over three years with jobs focusing on multilingual (German, French, Spanish, Italian, Polish, Swedish and Portuguese) sales operations, business development and customer success positions. The roles will include a range of skill sets, all of which will require a qualification in a relevant technology discipline. Recruitment is already underway.
The Lifesize Dublin office is located on Harcourt Street, Dublin 2.
About Lifesize
At Lifesize, we understand the power of connecting people to make the workplace great. For more than a decade, Lifesize has been at the forefront of video conferencing and collaboration, delivering high-quality solutions designed to bring people together. We combine a best-in-class, cloud-based video conferencing service with award-winning, easy-to-use smart devices designed for any conference room so you can connect to anyone, anywhere. It's a meeting experience like no other. Our video conferencing solutions are designed for the demands of today's modern enterprise, yet fully accessible to businesses of any size. For more information, visit www.lifesize.com or follow the company @LifesizeHD.
Lifesize and the Lifesize logo are trademarks of Lifesize, Inc. and may be registered. All other trademarks are the property of their respective owners.
Media Relations:
Maria Galler, Lifesize
Mark Pinsent, The Hoffman Agency
PR@lifesize.com
---
This announcement is distributed by Nasdaq Corporate Solutions on behalf of Nasdaq Corporate Solutions clients.
The issuer of this announcement warrants that they are solely responsible for the content, accuracy and originality of the information contained therein.
Source: LifeSize, Inc. via Globenewswire