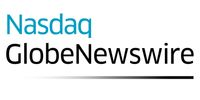 Magna Posts Updated Financial Review for 2017
AURORA, Ontario, May 04, 2018 (GLOBE NEWSWIRE) -- Magna International Inc. (TSX:MG) (NYSE:MGA) today provided an adjusted 2017 Financial Review document reflecting the retrospective adoption of the new revenue standard (Accounting Standard Codification 606), the change in accounting for tooling and pre-production engineering, as well as our new reportable segments.  The document is available on the company's website, www.magna.com in the Financial Review section or by selecting the following 
link
. 
INVESTOR CONTACT
Louis Tonelli, Vice-President, Investor Relations 
louis.tonelli@magna.com | 905.726.7035
MEDIA CONTACT 
Tracy Fuerst, Director of Corporate Communications & PR
tracy.fuerst@magna.com  | 248.631.5396
OUR BUSINESS1
We have more than 168,000 entrepreneurial-minded employees dedicated to delivering mobility solutions. We are a mobility technology company and one of the world's largest automotive suppliers with 335 manufacturing operations and 96 product development, engineering and sales centres in 28 countries. Our competitive capabilities include body exteriors and structures, power and vision technologies, seating systems and complete vehicle solutions. Our common shares trade on the Toronto Stock Exchange (MG) and the New York Stock Exchange (MGA). For further information about Magna, visit www.magna.com.
1 Manufacturing operations, production development, engineering and sales centres and employee figures include equity-accounted operations.
---
This announcement is distributed by Nasdaq Corporate Solutions on behalf of Nasdaq Corporate Solutions clients.
The issuer of this announcement warrants that they are solely responsible for the content, accuracy and originality of the information contained therein.
Source: Magna International Inc. via Globenewswire