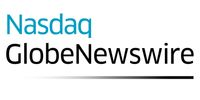 Mandalay Resources Corporation Reports Flooding at Its Cerro Bayo Mine
TORONTO, June 09, 2017 (GLOBE NEWSWIRE) -- Mandalay Resources Corporation ("Mandalay" or the "Company") (TSX:MND) regretfully announces that early this morning a flooding event occurred in which the Delia 2 ramp section of the Delia NW mine of the Company's Cerro Bayo property was completely inundated. Two Mandalay employees were working in this section of the mine at the time of the incident. Mine rescue efforts were immediately initiated and are ongoing, although they are impeded by the extent of the flooding.
The incident has been reported to the Chilean authorities. Mining operations at Cerro Bayo have been suspended and the Company is now working closely with the authorities to respond effectively. The Company will provide further details via press release as more information becomes available.
Dr. Mark Sander, President and Chief Executive Officer of Mandalay, commented: "We are profoundly saddened by this unexpected event even as we focus our resources on search and rescue. We, of course, will keep all our stakeholders informed as the situation unfolds at the mine and as we determine the cause. Our thoughts and prayers at this time are with our miners and their families."

About Mandalay Resources Corporation:
Mandalay Resources is a Canadian-based natural resource company with producing assets in Australia, Chile, and Sweden, and a development project in Chile. The Company is focused on executing a roll-up strategy, creating critical mass by aggregating advanced or in-production gold, copper, silver and antimony projects in Australia, the Americas, and Europe to generate near-term cash flow and shareholder value.
For Further Information:

Mark Sander
President and Chief Executive Officer

Greg DiTomaso 
Director of Investor Relations

Contact: 
+1.647.260.1566
---
This announcement is distributed by Nasdaq Corporate Solutions on behalf of Nasdaq Corporate Solutions clients.
The issuer of this announcement warrants that they are solely responsible for the content, accuracy and originality of the information contained therein.
Source: Mandalay Resources Corporation via Globenewswire