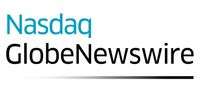 Momentum Group AB (publ): Momentum Group AB (publ) listed on Nasdaq Stockholm today
21.6.2017 10:00 | NASDAQ OMX
Momentum Group AB (publ) was listed this morning on Nasdaq Stockholm Main Market (Mid Cap). Momentum Group's Class B shares will be traded on Nasdaq Stockholm under the ticker MMGR B.
Momentum Group is one of the leading resellers of industrial consumables and components, services and maintenance to professional end users in the industrial and construction sectors in the Nordic region. The Group has annual revenue of approxi­mately SEK 5.4 billion and approximately 1,600 employees. Momentum Group was formed from the former business area of the same name in the B&B TOOLS Group.
"Momentum Group is entering the stock exchange as one of the largest suppliers of industrial consumables and components in the Nordic region, where our approach of decentralised responsibility allows us to combine the strengths of a large company with the commitment, local presence and business acumen of an entrepreneur. We are new to the stock exchange but, as a spin-off of the Bergman & Beving Group, we have a history that stretches back more than 100 years and a proven business model. We can now focus all our efforts on continuing our profitable growth both organically and through acquisitions," says Ulf Lilius, President & CEO of Momentum Group.
Through the listing of Momentum Group, the Group is confident that it will be able to further strengthen the customer offerings and competitiveness of its subsidiaries, with an increased focus on and exposure of their cutting-edge expertise. This will enable increased growth and profitability, supported by niche acquisitions in selected areas.
Stockholm, 21 June 2017

Momentum Group AB (publ)
For further information, please contact:
Ulf Lilius, President & CEO - Tel: +46 10 454 54 70
Mats Karlqvist, Head of Investor Relations - Tel: +46 70 660 31 32

This information was submitted for publication on 21 June 2017 at 10:00 a.m. CET.
---
This announcement is distributed by Nasdaq Corporate Solutions on behalf of Nasdaq Corporate Solutions clients.
The issuer of this announcement warrants that they are solely responsible for the content, accuracy and originality of the information contained therein.
Source: Momentum Group AB (publ) via Globenewswire