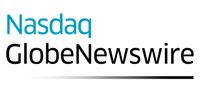 Momentum Group acquires remaining 70 percent of Knut Sehlins Industrivaruhus in Örnsköldsvik
TOOLS Sweden (part of Momentum Group) has owned 30 percent of the shares in Knut Sehlins Industrivaruhus AB ("Sehlins") in Örnsköldsvik, Sweden since 2007. Today, TOOLS acquired the remaining 70 percent of the shares in Sehlins, which thus becomes a wholly owned subsidiary. Sehlins generates annual revenue of approximately MSEK 40 and has 14 employees.
Sehlins is one of the leading industrial resellers in Örnsköldsvik, an attractive and important market with a number of successful industrial companies. The aim of the acquisition for TOOLS is to continue developing Sehlins as a wholly owned business with a focus on delivering optimal service for existing and potential customers in the local market. Sehlins has been part of TOOLS since the chain was formed in 2003.
Closing takes place in October 2017. The acquisition is expected to have a marginal impact on Momentum Group's earnings per share during the current financial year.
Stockholm, 18 October 2017
Momentum Group AB (publ)
For further information, please contact:
Ulf Lilius, President & CEO - Tel: +46 10 454 54 70
Mats Karlqvist, Head of Investor Relations - Tel: +46 70 660 31 32 / E-mail: mats.karlqvist@momentum.group
This information was submitted for publication on 18 October 2017 at 15:00 p.m. CET.
---
This announcement is distributed by Nasdaq Corporate Solutions on behalf of Nasdaq Corporate Solutions clients.
The issuer of this announcement warrants that they are solely responsible for the content, accuracy and originality of the information contained therein.
Source: Momentum Group AB (publ) via Globenewswire