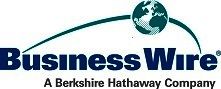 Nästa generation robotdammsugare – Neato D10, D9 och D8 – lanseras på IFA 2020
Neato Robotics, ledande producent av intelligenta robotdammsugare för hemmet, meddelar idag att de kommer lansera de senaste modellerna i sin premiumserie – Neato D10, D9 och D8 – på IFA Berlin 2020.
Detta pressmeddelande använder multimedia. Se den fullständiga versionen här: https://www.businesswire.com/news/home/20200904005048/sv/
Neato Robotics introduces new, premium additions to its lineup of intelligent robot vacuums at IFA Berlin 2020. (Photo: Business Wire)
- Med våra 15 år i branschen, och med den senaste utvecklingen inom robotics och AI, är vi stolta över att visa upp våra nya produkter för världen. Neatos nya intelligenta robotdammsugare har unik design och teknik, kombinerat med en förfinad användarupplevelse. Med den nya MyNeato-appen blir det dessutom nu ännu enklare att hantera roboten, säger Neatos VD Thomas Nedder.
De nya robotdammsugarna från Neato, med karaktäristisk D-form, har hög konstruktionskvalitet och är skapad för att vara ännu mer användarvänlig. Neato når från hörn till hörn, och kant till kant, för en mer komplett rengöring, med marknadens bredaste borste och största dammbehållare. Neato D10 har ett True HEPA-filter, det första på marknaden, som fångar upp 99,97 % av allergener, damm och andra partiklar så små som 0,3 mikroner. Konfigureringen är även förenklad med Bluetooth-aktiverad WiFi-anslutning, och med en process i sex steg med den nya appen MyNeato, är det den kortaste installationen inom branschen.
Neato D10
Med en körtid på upp till 150 minuter, ett True HEPA-filter som suger upp till 99,97 % av allergener så små som 0,3 mikroner och den senaste LaserSmartTM LIDAR-baserade tekniken har Neato D10 ultimat prestanda för komplett rengöring.
Neato D9
Med ett högpresterande HEPA-filter som fångar upp 99,5 % av damm och allergener, en körtid på upp till 120 minuter och Neatos LaserSmartTM-teknik gör roboten rent när och var som helst, till och med i mörker.
Neato D8
Neato D8 har den kvalitet och branschledande teknik som förväntas av Neato – som den största dammbehållaren, extra bred borste och den senaste LaserSmartTM-tekniken – med en förbättrad användarupplevelse, en körtid på upp till 90 minuter och mer effektiv rengöring.
Den nya produktserien är tillgänglig hösten 2020 hos återförsäljare i Nordamerika, Europa och Japan, och i USA även på NeatoRobotics.com.
Om Neato
Neato Robotics tar fram intelligenta robotar för hemmet för att förenkla människors liv. Neatos målsättning är att skapa en personlig städupplevelse och att se till att robotar utvecklas och anpassas i takt med konsumentens behov. Neato leder innovation med intelligent LaserSmartTM LIDAR-baserad navigering, kartläggning, smarta hem-anslutningar och överlägsna rengöringsfunktioner. Om du vill veta mer kan du gå till www.neatorobotics.com.
Se källversionen på businesswire.com: https://www.businesswire.com/news/home/20200904005048/sv/
Contact information
Kriselle Laran
Head of Global Communications, Neato
press@neatorobotics.com

Alex Stephan
Vice President, Zeno Group
alex.stephan@zenogroup.com