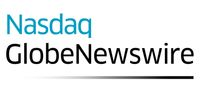 Native Advertising Leader, MGID, Brings Video to Content Recommendation with New Widget Capabilities
SANTA MONICA, Calif., Aug. 30, 2017 (GLOBE NEWSWIRE) -- MGID, a leading provider of native advertising and marketing solutions, today announced its content recommendation widget now supports video integration on both desktop and mobile. The new product offering, Native Video Recommendation, is designed to deliver monetization options via video content in a contextually-relevant manner, which is preferred by consumers, and yields better results for advertisers and publishers alike.
"With the number of worldwide digital video viewers projected to reach 2.15 billion this year, there's tremendous demand for ads in this format," said Sergey Denisenko, Chief Executive Officer of MGID. "Taking a native approach is the best way to reach consumers without disrupting their experience, and perhaps even enhancing it."
Native video recommendations powered by MGID blend in seamlessly with a publisher's existing recommended content, with a play button overlaying a thumbnail image to clearly denote video content. When a consumer clicks play, the video expands to full screen on the same page. This is a critical advantage for publishers, as the consumer is not directed away from their site, and the user's session is not interrupted, allowing for continuous monetization via pre-roll and other revenue-generating solutions. It enables advertisers to expand their reach and engage consumers through relevant video content, while simultaneously allowing publishers to retain their audiences.
MGID has already market-tested its Native Video Recommendation product in an invitation-only beta release, deployed across 50 publishers, including Boing Boing and Playboy, over a period of 60 days. During the beta, the Native Video Recommendation format doubled industry benchmark click-through rates and publishers saw a 12 percent increase in time spent on site. There is no additional code required to integrate video into existing content recommendation widgets powered by MGID.
For more on MGID, please visit www.mgid.com.
About MGID:
MGID is a pioneer in native advertising and marketing solutions, offering brands, agencies and publishers a performance-driven network for the real-time buying, selling and management of native ads. MGID's award-winning global network services thousands of publishers with billions of content recommendations every day. The company's innovative technology, customer service-centric team and performance-driven philosophy contribute to the consistent delivery of quality, highly relevant end-user experiences, which result in increased traffic, engagement and revenue for its advertisers and publishing partners.
Media Contact:
Abby Schiller
abby@pmbcgroup.com 
(310) 777-7546 
---
This announcement is distributed by Nasdaq Corporate Solutions on behalf of Nasdaq Corporate Solutions clients.
The issuer of this announcement warrants that they are solely responsible for the content, accuracy and originality of the information contained therein.
Source: MGID, Inc. via Globenewswire