Nearly SEK 5 million from Radiohjälpen for coronavirus initiatives
The Church of Sweden has been granted SEK 4,950,000 from the charitable foundation Radiohjälpen for initiatives in connection with the coronavirus pandemic. More than half will be spent on summer holiday and online chat activities for children and young people. Training courses on mental illness, grief counselling group work, food distribution and emergency relief will also be allocated funds.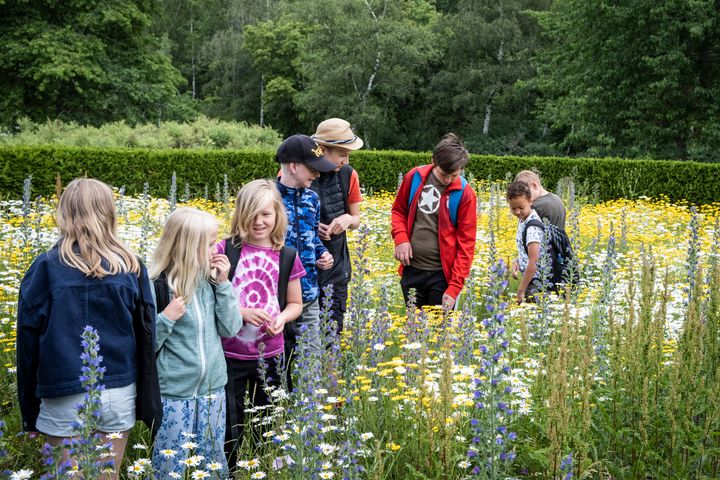 While awaiting the decision, parishes have been invited to prepare applications for specific projects, so that the money can be put to use as quickly as possible. To date, about 20 parishes have shown interest in organising activities.
The bulk of the grant will be focused on support for the mental and physical health of children and young people:
More than SEK 2 million is available for drop-in activities and summer holiday activities organised by the parishes.
SEK 500,000 is to fund expanded online chat activities via a duty priest and to develop competence in "net patrolling" on the social platforms used by young people.
SEK 150,000 will be spent on training in tried-and-tested methods for dealing with mental illness among children and young people.
"Children and young people are at risk of being damaged by the prolonged crisis, especially in socially vulnerable families. Normally, parishes shut down activities in the summer, but this year needs are different. There is now an opportunity to change focus and seek funds, for example, for day care, outdoor activities, music activities or perhaps family days for children and parents", says Erik Gyll, coordinator at the Central Church Office in Uppsala.
"Of course, the staff of the parishes need their vacations, but there are unemployed people who need a temporary job and young people whose summer jobs have been cancelled. Here, we can make an important contribution".
Food distribution and emergency relief
About SEK 1.5 million of the grant will be focused on the marginalised and those who are especially vulnerable in the coronavirus crisis. These are families struggling with abuse and violence, unaccompanied young and undocumented migrants, homeless people who cannot follow hygiene and distancing recommendations, and low-income elderly people. There are also new groups that have become marginalised, including families where unemployment has created stress or drug problems. The emergency relief provided consists of food, clothing and help with paying for emergency accommodation.
Grief Counselling Group Work
The last part of the grant, SEK 420,000, will be used to expand the capacity for counselling mourners in groups.
"The need for grief counselling will be considerable and more complicated than usual, as many relatives will have been unable to say goodbye because of quarantine requirements. The grief counselling groups need to be made smaller and the methods adapted. We now have the opportunity to hire extra staff and spend extra time to meet these needs", says Erik Gyll.