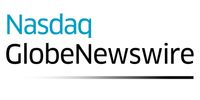 NIH/NCI Grants Awarded to Inspirata and Case Western Reserve University Projects to Investigate Whole Slide Image Analysis to Predict the Aggressiveness of Certain Cancers
Multiple academic/industry grants and other funding totaling nearly $10M are being used to develop and validate digital pathology image-based risk predictors for breast, lung and head/neck cancers. If validated, the predictors will help identify which patients have a greater probability of cancer recurrence and a greater need for chemotherapy.
Vancouver, BC, March 20, 2018 (GLOBE NEWSWIRE) -- Cancer informatics and digital pathology workflow solution provider Inspirata®, Inc. announced today that it has been awarded a new National Institute of Health/National Cancer Institute (NIH/NCI) R01 grant with its academic partner, Case Western Reserve University (CWRU) in Cleveland, Ohio.
This grant will enable the multidisciplinary team of cancer researchers and physicians to develop and validate an image-based risk predictor of aggressiveness in head & neck cancers based on digitized H&E stained pathology images alone. This 5-year $3.15M Academic Industry Partnership (AIP) R01 grant is in addition to $6.4M in NIH/NCI R01 grants already awarded to Inspirata and CWRU over the last two years for developing digital pathology based assays for breast and lung cancers. 
"In each of these cancers, we are looking at the shape, texture and spatial arrangement of the cell nuclei and mining the sub-visual image features from the digitized images of glass H&E stained pathology slides. The high-resolution digital whole slide images enable us to see differences in the cell structures in those individuals who have an early recurrence of cancer and those who have a late recurrence," says Principal Investigator, Dr. Anant Madabhushi, F. Alex Nason Professor II of Biomedical Engineering and founding director of the Center for Computational Imaging and Personalized Diagnostics (CCIPD) at the Case School of Engineering.
"Our teams have been able to leverage recent advances in digital pathology and computational image analysis methods to develop predictive and prognostic assays for a growing number of cancers," says Inspirata Executive Vice President and Founder, Mark Lloyd, PhD, MSM. "We are using these image-based assays to grade the aggressiveness of an individual's disease signature, which means that patients with less aggressive cancers can be spared more aggressive and expensive treatments like chemotherapy.
"The ramifications of this work are important globally as a more precise accessible and affordable option to traditional tests," continues Lloyd. "Once commercialized, our assays could offer patients the option to receive less expensive and less harmful therapies knowing that their risk is lower."
Other academic partners involved in the latest grant include Vanderbilt University's Dr. James S. Lewis Jr., MD, Co-PI, and Cleveland Clinic's Drs. Shlomo Koyfman and David Adelstein. Inspirata has licensed related technology to breast cancer prognosis and will be developing these image-based assays in conjunction with its quality management system and software production standards to create pre-commercial companion diagnostic tests. The company then plans to build a complete regulatory pathway for successful translation of the assays in the U.S. and abroad.
About Inspirata, Inc.
Inspirata®, Inc. offers the most comprehensive cancer diagnostics workflow solution available for precision diagnosis today. The solution, which employs a unique "solution-as-a-service" business and delivery model, accelerates anatomic and molecular pathology workflows and facilitates whole slide imaging and image analytics, prognostic and predictive assays, remote consultations and tumor boards. This comprehensive solution includes an Enterprise Service Bus (ESB) to help to solve interoperability issues and a Natural Language Processing Engine (NLP) for structuring data. Inspirata amalgamates this structured data into a central multi-institutional and multi-modal big data cancer repository for clinical, research and educational purposes. Its use will extend to physicians, patients, researchers and pharma among others. This comprehensive solution facilitates a modern precision diagnosis to build a strong foundation for precision medicine. For more information, please visit www.inspirata.com or contact info@inspirata.com.
All trademarks used herein are the property of their respective owners.
Attachment:
A photo accompanying this announcement is available at http://www.globenewswire.com/NewsRoom/AttachmentNg/c01f9526-52ce-496f-b5d3-240c31a7c4c5
Marjorie Bulone
Inspirata, Inc.
813-570-8905
mbulone@inspirata.com
---
This announcement is distributed by Nasdaq Corporate Solutions on behalf of Nasdaq Corporate Solutions clients.
The issuer of this announcement warrants that they are solely responsible for the content, accuracy and originality of the information contained therein.
Source: Inspirata, Inc. via Globenewswire