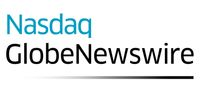 Nitinat Appoints John A. Gould as its Qualified Person for its Carscallen Gold Property
TORONTO, Feb. 19, 2018 (GLOBE NEWSWIRE) -- Nitinat Minerals Corporation (TSX VENTURE:NZZ) (FRANKFURT:04U1) (the "Corporation") is pleased to announce that Mr. John Alan Gould has been appointed the Qualified Person in respect of the Corporation's Carscallen Gold Property (the "Property"). Mr. Gould, who has extensive experience with geological formations similar to those found on the Property, has completed a review of the Property and has developed an initial work program.
Mr. Gould, who is 60 years old and a citizen of South Africa, holds a B.Sc. degree (Geology, Physics and Chemistry) from the University of Witwatersrand. At the start of Mr. Gould's career, he was initially involved in Witwatersrand and Bushveld-type mining operations in South Africa. His experience includes all aspects of mining and geological aspects that extended over deep and shallow level gold mining operations (Venterspost, East Driefontein, Randfontein Estates, Joel Gold Mine, ERPM, Grootvlei Gold Mine, Harmony and Virginia Gold Mines) as well as experience in the platinum mines (Rustenburg Platinum Mines - Amandelbult Section). Mr. Gould's international corporate experience started with him having headed up the South African operations for Platinum Group Metals for which he was responsible for the development, market position and technical performance of the company. Platinum Group Metals is a Toronto listed company with its primary assets in South Africa. Mr. Gould then joined First Uranium Corporation as Vice President Exploration and Technical Services, and was initially responsible for the Business Plans for the company. The company rehabilitated and commissioned the Ezulwini Mine, a 200kT gold and uranium operation as well as the Mine Waste Solutions operations, a 1.2Mt sand processing operation. He was then promoted to Chief Operating Officer for First Uranium (Ezulwini Mining Company) and was responsible for the entire operation. He was involved in the restructuring and re-opening of this significant gold and uranium operation that employed some 4,000 underground and plant operational people. The operations involved the reopening of a shaft and extracting both the gold and uranium from the shaft pillar as well as remnant ground. The operations were eventually sold to Gold One, a significant operator in the gold and uranium sector in South Africa.
A more complete copy of John Gould's Curriculum Vitae appears on the Corporation's website.
For further information contact Herb Brugh, President and Director.
Tel: 416.216.0964
www.nitinatminerals.com
Neither TSX Venture Exchange nor its Regulation Services Provider (as that term is defined in policies of the TSX Venture Exchange) accepts responsibility for the adequacy or accuracy of this release.
Forward Looking Statements
This news release contains "forward-looking statements" within the meaning of the United States Private Securities Litigation Reform Act of 1995 and applicable Canadian securities legislation. Generally, these forward-looking statements can be identified by the use of forward-looking terminology such as "plans", "anticipated", "expects" or "does not expect", "is expected", "budget", "scheduled", "estimates", "forecasts", "intends", "anticipates" or "does not anticipate", or "believes", or variations of such words and phrases or state that certain actions, events or results "may", "could", "would", "might" or "will be taken", "occur" or "be achieved". Nitinat is subject to significant risks and uncertainties which may cause the actual results, performance or achievements to be materially different from any future results, performance or achievements expressed or implied by the forward looking statements contained in this release. Nitinat cannot assure investors that actual results will be consistent with these forward-looking statements and Nitinat assumes no obligation to update or revise the forward-looking statements contained in this release to reflect actual events or new circumstances.
---
This announcement is distributed by Nasdaq Corporate Solutions on behalf of Nasdaq Corporate Solutions clients.
The issuer of this announcement warrants that they are solely responsible for the content, accuracy and originality of the information contained therein.
Source: Nitinat Minerals Corp. via Globenewswire