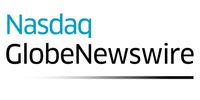 Nitinat Commences Work Program
TORONTO, Feb. 26, 2018 (GLOBE NEWSWIRE) -- Nitinat Minerals (TSX VENTURE:NZZ) (FRANKFURT:04U1) is pleased to announce that the Company has commenced the start of a work program on the 100% owned Carscallen Gold Property located in Northern Ontario. The Carscallen Gold Property is located 25 kms west of the City of Timmins and 7 kilometers north of the Lakeshore Gold's Timmins Mine which produced an aggregate of 185,600 ounces in 2014.
FOR THE PURPOSE OF PROVIDING INFORMATION RELATING TO THE CARSCALLEN PROPERTY, THE CORPORATION IS RELYING ON HISTORICAL INFORMATION. ALL INFORMATION PERTAINING TO THE CARSCALLEN PROPERTY WAS DERIVED FROM HISTORICAL GEOLOGICAL REPORTS AND HAVE NOT BEEN VERIFIED.
Previous explorers cleared a large area on the Property revealing a quartz-carbonate-sericite alteration that is exposed for 91 metres (300') across strike and at least 152 metres (500') along strike and is known as the "strip zone". The alteration zone contains quartz-carbonate vein stockwork with veins from typically 3 to 7 centimetres thick but can also be present up to metres thick and formed as a result of geological tension gashes. The unit has also undergone hydrothermal alteration. Iron carbonate-altered mafic to intermediate volcanic flows are common. The quartz veins generally dip to the north. Quartz and black tourmaline veins within iron carbonate host rock were also found within the altered intermediate lava flows. There are similarities with the quartz-carbonate-sericite alteration on the Property and mines in the Porcupine Mining Camp which has produced approximately 70 million ounces of gold to present.
The company has implemented a program of cutting lines for geophysical studies based on the mapping and historical sampling of the host rock types. The historical and non-compliant grab samples from the "strip zone" of Carscallen Gold Property show random gold mineralisation assaying between 0.03 gpt gold to 3.21 gpt gold. Three of the eight samples returned values of over 0.5gpt gold. Because this information was derived from previous unverified sampling, reports and reporting standards, these assay results are therefore non-compliant for reporting purposes. However, together with defunct shafts and historical trenching evidence, such information enables reasonable information for target generation purposes.
The Qualified Person who prepared this news release is John A. Gould, B.Sc. University of the Witwatersrand (Geology, Physics and Chemistry) Potchefstroom University of Higher Christian Education: BSc (Hons) (Geology) SACNASP Registration: 400022/10
Corporation contact:
Herb Brugh, President and Director 
Tel:  416.216.0964
Neither TSX Venture Exchange nor its Regulation Services Provider (as that term is defined in policies of the TSX Venture Exchange) accepts responsibility for the adequacy or accuracy of this release.
For w ard Lo o k i n g S t atem en ts
This news release contains "forward-looking statements" within the meaning of the United States Private Securities Litigation Reform Act of 1995 and applicable Canadian securities legislation. Generally, these forward-looking statements can be identified by the use of forward-looking terminology such as "plans", "anticipated", "expects" or "does not expect", "is expected", "budget", "scheduled", "estimates", "forecasts", "intends", "anticipates" or "does not anticipate", or "believes", or variations of such words and phrases or state that certain actions, events or results "may", "could", "would", "might" or "will be taken", "occur" or "be achieved". Nitinat is subject to significant risks and uncertainties which may cause the actual results, performance or achievements to be materially different from any future results, performance or achievements expressed or implied by the forward looking statements contained in this release. Nitinat cannot assure investors that actual results will be consistent with these forward-looking statements and Nitinat assumes no obligation to update or revise the forward-looking statements contained in this release to reflect actual events or new circumstances.
---
This announcement is distributed by Nasdaq Corporate Solutions on behalf of Nasdaq Corporate Solutions clients.
The issuer of this announcement warrants that they are solely responsible for the content, accuracy and originality of the information contained therein.
Source: Nitinat Minerals Corp. via Globenewswire