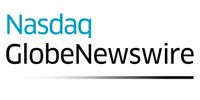 Nitinat Minerals Corporation: Jasper Property Shows Extreme Promise
TORONTO, May 07, 2018 (GLOBE NEWSWIRE) -- Nitinat Minerals Corp. (the "Company") (TSX.V:NZZ) (Frankfurt:04U1) is pleased to announce that the work on its 100% owned Jasper Property is underway and is more exciting than ever.
The Jasper Property is located in west-central Vancouver Island, BC, Canada. The Property consists of nine contiguous claims which cover 3978 hectares and is 100% owned and operated by Nitinat Minerals Corporation.
The Jasper Main Grid area is underlain by apparently conformable lithological horizons including an eastern felsic volcanic (dacite or rhyodacite) horizon and a western mafic volcanic (basalt) horizon separated by a central intermediate volcanic horizon. Lithological contacts strike N-S and are offset by cross faults which strike NW-SE. Fifteen polymetallic sulphide zones have been discovered in outcrop over a 2.75 km. strike length within the Main Grid area. Select outcrop sampling of these zones has yielded values up to 20% Lead, 25% Zinc, 15% Copper, 61 g/t Silver and 0.21 g/t Gold from separate samples taken from different zones. A 2.25 km. length by 0.5 km wide polymetallic soil geochemistry anomaly is coincident with the area of polymetallic zones, and roughly coincident with the central intermediate volcanic horizon. 
The Jasper Property is hosted in a belt of rocks mapped as upper Triassic to lower Jurassic Bonanza group.  The belt trends southeasterly from Nitinat Lake through Gordon River, south of Cowichan Lake.  The Bonanza belt is flanked to the west and east by Paleozoic Sicker Group rocks which host the economically important Myra Falls Massive Sulphide district located approximately 120 kilometres to the northwest, and the Lara Massive Sulphide district located approximately 50 kilometres to the east.
A north trending gossanous alteration zone with a strike length greater than four kilometers underlies the Jasper Property from Caycuse Creek in the south to the Nitinat River in the north.  The alteration zone is characterized by argillization, silicification and pervasive pyrite flooding.  The alteration zone is generally concordant with the foliation and stratigraphy throughout its strike length. The Jasper Main Grid area is partially underlain by the intense alteration zone.
Modeling and 3-D inversion of the 2008 airborne magnetic and electromagnetic data was completed for a portion of the Jasper Property during late 2017. Magnetic inversion established low susceptibility bodies coincident with polymetallic zones surrounded by narrow, vertical high susceptibility pipes. Preliminary electromagnetic inversion established a 2 Layer resistivity model consisting of a thick high resistivity layer from surface to 300-600 m. depth overlying a thin, sub-horizontal to undulating low resistivity (high conductivity) layer.  The deep high conductivity layer could represent a sedimentary, replacement, epithermal or metallic sulphide horizon, and has never been tested by drilling.
Two to four deep (750 m.) diamond drill holes are proposed to test the sub-horizontal conductive layer where it is coincident with the area of low magnetic susceptibility and underlies polymetallic soil geochemical anomalies and 14 of 15 known polymetallic mineral occurrences.  Downhole EM surveys should be included as part of the drilling program.
A property-wide isopach map of the conductive horizon is being generated by a qualified and experienced geophysicist to better interpret the lateral extent, depth and varying thickness of that horizon for optimization of drilling targets. The exploration permit for the Jasper Property allows for up to 4,000 metres of drilling and is being maintained in good standing.
The selected grades for each element are from different showings.  The details are contained in 3 assessment reports 31908, 32906 and 35671 from 2010, 2011 and 2015, all publicly available on http://aris.empr.gov.bc.ca/
The Qualified Person for the Jasper Property is Jacques Houle, B.A.Sc.,University of Toronto-Geological Engineering -Min. Ex. Option P.Eng. since 1989  Association of Professional Engineers and Geoscientists of B.C.
The Qualified Person has approved the scientific and technical disclosure in this news release.
Corporation Contact:
Herb Brugh, President and Director
Tel:    416.216.0964
Neither TSX Venture Exchange nor its Regulation Services Provider (as that term is defined in policies of the TSX Venture Exchange) accepts responsibility for the adequacy or accuracy of this release.
Forward Looking Statements
This news release contains "forward-looking statements" within the meaning of the United States Private Securities Litigation Reform Act of 1995 and applicable Canadian securities legislation. Generally, these forward-looking statements can be identified by the use of forward-looking terminology such as "plans", "anticipated", "expects" or "does not expect", "is expected", "budget", "scheduled", "estimates", "forecasts", "intends", "anticipates" or "does not anticipate", or "believes", or variations of such words and phrases or state that certain actions, events or results "may", "could", "would", "might" or "will be taken", "occur" or "be achieved". Nitinat is subject to significant risks and uncertainties which may cause the actual results, performance or achievements to be materially different from any future results, performance or achievements expressed or implied by the forward looking statements contained in this release. Nitinat cannot assure investors that actual results will be consistent with these forward-looking statements and Nitinat assumes no obligation to update or revise the forward-looking statements contained in this release to reflect actual events or new circumstances.
---
This announcement is distributed by Nasdaq Corporate Solutions on behalf of Nasdaq Corporate Solutions clients.
The issuer of this announcement warrants that they are solely responsible for the content, accuracy and originality of the information contained therein.
Source: Nitinat Minerals Corp. via Globenewswire