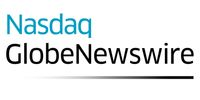 Nordens första gröna strukturerade placering noteras på Nasdaq Stockholm
STOCKHOLM, Sweden, July 12, 2018 (GLOBE NEWSWIRE) -- Imorgon, den 13 juli, noteras en publikt distribuerad strukturerad placering baserad på en grön obligation på Nasdaq Stockholm. Det är den första i sitt slag i Norden.
Placeringen emitteras av den franska banken Crédit Agricole CIB och distribueras av Garantum Fondkommission, en ledande nordisk leverantör av strukturerade placeringar.
Garantum har alltid varit en pionjär inom strukturerade placeringar, men det är inte varje dag vi får möjligheten att bryta ny mark på ett så viktigt område som grön finans, säger Mikael Axelsson, VD på Garantum Fondkommission.  Vår mission är att skapa rätt placering vid rätt tillfälle och få saker kan vara mer rätt än en investering som ger positiva effekter på samhälle och miljö. Vi ser fram emot att fortsätta utnyttja flexibiliteten i strukturerade placeringar för att erbjuda varierad hållbar exponering på ett effektivt sätt. Och även om det alltid är kul att var först ut med något betydelsefullt, så vill vi nu inget hellre än att fler aktörer ska upptäcka potentialen i detta.
Möjligheten att kombinera den gröna obligationens förtjänster med valfri marknadsexponering och avkastningsprofil har fram tills nu varit förbehållen institutionella investerare, men ligger nu alltså öppen även för den bredare marknaden.
Nasdaq har länge varit drivande i arbetet för en grönare finansmarknad, och vår marknad för hållbara obligationer har varit ett draglok i det arbetet, säger Ann-Charlotte Eliasson, europeisk noteringschef för Fixed Income-produkter på Nasdaq. Den här strukturerade placeringen från Crédit Agricole CIB ger en större och bredare grupp investerare möjlighet att investera grönt, något vi tror är bra för både marknaden och miljön.
En noteringsceremoni med fokus på hållbar utveckling och gröna obligationer kommer att hållas hos Nasdaq i samband med noteringen.
Om Garantum Fondkommission

Garantum Fondkommission grundades 2004 som specialistaktör inom strukturerade placeringar. Bolaget är idag marknadsledande på strukturerade placeringar i Norden och har samtidigt breddat erbjudandet till att omfatta flera typer av finansiella produkter och tjänster. Garantum har ca 60 anställda på kontor i Stockholm, Helsingfors och Oslo. Bolaget är privatägt och ingår i samma koncern som bland annat fondbolaget Aktie-Ansvar.
För att få reda på mer, gå in på www.garantum.se
Om Crédit Agricole Corporate and Investment Bank 

Crédit Agricole CIB is the Corporate and Investment Banking arm of the Crédit Agricole Group, the world's n°13 bank measured by Tier One Capital  (The Banker, July 2017). The Bank offers its clients a comprehensive range of products and services structured around six major divisions:
Client Coverage & International Network
International Trade & Transaction Banking
Global Investment Banking
Structured Finance
Global Markets 
Debt Optimisation & Distribution.
The Bank provides support to clients in large international markets through its network with a presence in major countries in Europe, America, Asia Pacific and the Middle East.
For more information, please visit its website at www.ca-cib.com
Om Nasdaq
Nasdaq (Nasdaq:NDAQ) is a leading global provider of trading, clearing, exchange technology, listing, information and public company services. Through its diverse portfolio of solutions, Nasdaq enables customers to plan, optimize and execute their business vision with confidence, using proven technologies that provide transparency and insight for navigating today's global capital markets. As the creator of the world's first electronic stock market, its technology powers more than 90 marketplaces in 50 countries, and 1 in 10 of the world's securities transactions. Nasdaq is home to approximately 3,900 total listings with a market value of approximately $13 trillion.
To learn more, visit: http://business.nasdaq.com
Mediakontakt:
David Augustsson
+4684056135
david.augustsson@nasdaq.com
#NDAQG
---
This announcement is distributed by Nasdaq Corporate Solutions on behalf of Nasdaq Corporate Solutions clients.
The issuer of this announcement warrants that they are solely responsible for the content, accuracy and originality of the information contained therein.
Source: Nasdaq via Globenewswire