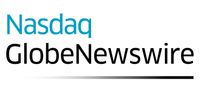 Oboya participates in several exhibitions
Newsletter
Lerum, February 1, 2018
Oboya Horticulture Industries AB (publ) ("Oboya") is a global supplier of products and services for the cultivation industry. Oboya is participating actively in several international exhibitions and demonstrates product news to our customers and stakeholders.  
During last week Oboya exhibited and showed our products at IPM in Essen, Germany. The stand was frequented and many customers have shown interest in getting a total solution from Oboya.
The 7-9th of February Oboya participates in Fruit Logistica in Berlin, Germany. At the exhibition Oboya will demonstrate among other things our products which extends the durability of fruit and vegetables. It's laser perforated packing foil which can extend the durability with up to 100 % and thereby reduce unnecessary waste of food. You find us in hall 8 stand A-10.
The 14-16th of March Oboya will exhibit at Ethiopia Hortiflora. Today there are many growers in Kenya and Ethiopia, in particular growers of cut flowers. We consider this market to be an important market for our future growth. Oboya is established in Kenya and we expect to grow in the African market by several product offers as well as by services.  
For more information, please contact:
Mikael Palm Andersson, CEO Oboya Horticulture Industries AB (publ)
Phone: + 46 (0)70 899 80 70
E-mail: mpa@oboya.se
Web site: www.oboya.se
About Oboya Horticulture Industries
Oboya Horticulture aims to develop into a world-leading total supplier of daily consumables and logistics products to the growing industry as well as consumer products for home-growing and indoor environments. Production takes place in the company's factories in China, Poland, Denmark, Vietnam and Kenya. More information about the company is available at www.oboya.se.
---
This announcement is distributed by Nasdaq Corporate Solutions on behalf of Nasdaq Corporate Solutions clients.
The issuer of this announcement warrants that they are solely responsible for the content, accuracy and originality of the information contained therein.
Source: Oboya Horticulture Industries AB via Globenewswire