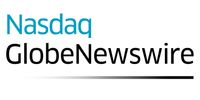 Patton Covers Broadband Service Gaps with New xDSL CPE Portfolio
New ADSL2+/VDSL2  VoIP CPE and routers   from Patton deliver fast, cost-cutting broadband service deployments.  

SmartNode TM   VoIP. More than just talk!  
GAITHERSBURG, Md., Oct. 24, 2017 (GLOBE NEWSWIRE) -- Patton Electronics-US manufacturer of UC, cloud, and IoT-enabling solutions for carrier, enterprise and industrial networks-announces a new and expanded portfolio of modem-router and VoIP CPE products that provide integrated auto-sensing ADSL2+/VDSL2 interfaces with state-of-the-art vectoring technology.
Market demand for DSL service has recently increased as operators shift their investment towards VDSL, according to BroadbandTrends.
With the speed and quality improvements vectoring technology delivers, more and more carriers are using VDSL2 to expedite broadband service delivery-especially in rural areas. 
With VDSL2, broadband service providers can re-use existing copper network infrastructure to deliver high-speed internet access-avoiding the expense and delay of installing new fiber cabling.
The new members of Patton's OnSite and SmartNode product families expand on an existing portfolio of reliable, high-quality, router-modems and VoIP integrated access devices (IADs) with built-in G.SHDSL.bis, EFM, Fiber, or X.21 WAN-access interfaces.
To introduce the new portfolio, Patton will be offering a webinar on Wednesday 25 October.
WEBINAR
New xDSL Products Intro  
REGISTER NOW
xDSL Modem Router

Now shipping, the new OnSite 2201 single-port ADSL2+/VDSL2 Modem Router is an ideal low-cost solution for xDSL service termination, especially in multi-box CPE architectures.
For more information on CPE architecture options, get Patton's latest white paper.
CPE Architecture: When Does All-IP Equal All-In-One?  
xDSL VoIP IAD Portfolio
Available now, SmartNode VoIP IADs from Patton offer a complete portfolio of one-box VoIP CPE solutions, including media gateways, VoIP routers and enterprise session border controllers.
These new product SKUs integrate auto-sensing ADSL2+/VDSL2 termination with L3/4 routing, and network protection-plus media gateway, signaling and other higher-layer networking functions.
For detailed specifications and product selection guidance, get the new. . .
In related news, last week Patton announced a tiny new low-cost VoIP ATA product.
In the prior week, the company announced it has joined forces with FiberPlex to build an enterprise communications infrastructure powerhouse.
Media contact: Glendon Flowers | +1 301 975 1000 | press@patton.com
---
This announcement is distributed by Nasdaq Corporate Solutions on behalf of Nasdaq Corporate Solutions clients.
The issuer of this announcement warrants that they are solely responsible for the content, accuracy and originality of the information contained therein.
Source: Patton Electronics Co. via Globenewswire