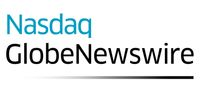 Phenom People Set to Attend UNLEASH London
Candidate Experience Software Pioneer Attends UK Conference
HORSHAM, Pa., March 19, 2018 (GLOBE NEWSWIRE) -- Phenom People, the leader in Talent Relationship Marketing (TRM), announced today that it will attend UNLEASH Conference & Expo on March 20-21 at the ExCel London.
"We are no stranger to UNLEASH's strong turnout of highly passionate and forward-thinking individuals who are ready for the next big thing in technology. The inspiration and exchange of new ideas from the world's greatest thought leaders UNLEASH draws in every year, is what we look forward to the most," said Mahe Bayireddi CEO at Phenom People. "Our presence at this year's UNLEASH is vitally important as we continue to emerge as a global TRM leader with a growing list of European clients."
UNLEASH, formerly HR Tech World, is held around the globe and was created to enhance the Future of Work by marrying technology with efficient business practices. UNLEASH London's speaker line-up consists of many big-league names including; Jonas Kjellberg, Co-Creator of Skype, Bruce Daisley, VP EMEA at Twitter, Bogomil Balkansky, VP of TA & People Experience at Johnson & Johnson, Nigel Miller, CHRO at Edelman, and many others.
The event will be buzzing with discussion around the changes to GDPR and its role on the data technology stores and uses of European citizens.
To see the TRM Cloud Platform in action, Phenom People's booth number is 107.
About Phenom People
Phenom People, the leader in Talent Relationship Marketing, helps companies attract phenomenal talent through personalized digital experiences. The Phenom People Talent Relationship Marketing platform automates the complex process of driving awareness, interest, engagement, and acquisition for qualified talent.
For more information, please visit www.phenompeople.com to learn more about Talent Relationship Marketing.
Note to editors: Trademarks and registered trademarks referenced herein remain the property of their respective owners.
Media Contact:
Justin Noll
Phenom People
Justin.noll@phenompeople.com
---
This announcement is distributed by Nasdaq Corporate Solutions on behalf of Nasdaq Corporate Solutions clients.
The issuer of this announcement warrants that they are solely responsible for the content, accuracy and originality of the information contained therein.
Source: Phenom People via Globenewswire