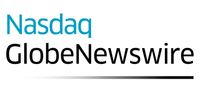 Powering the Farm of the Future: Efficient, Clean Diesel
Diesel Remains the Technology of Choice for Tractors and Agricultural Machines
TULARE, Calif., Feb. 13, 2018 (GLOBE NEWSWIRE) -- Diesel engines play a key role in the agricultural sector, powering over 75 percent of all large agricultural machines and equipment, transporting 90 percent of agricultural products and pumping one-fifth of irrigation water in the United States.
As the World Ag Expo convenes, the latest in farm tractors and machines and equipment will take center stage. Farm tractors, combines, irrigation pumps and other equipment are the workhorses in an industry vital to our global economy and quality of life.
Whether 1,000 commercial acres of grain or a 20-acre hobby farm, farmers need reliable, durable and efficient machines and equipment with adequate power, performance and reliability. This combination of features, along with continuous improvement, is why diesel remains the technology of choice for large and small farms alike.
According to recent forecasts, long- and short-term views of the global agricultural equipment market both point to a growth trajectory at a compound annual growth rate of 2.8 percent. This is due to increasing food demand and technology adoption. These growth projections extend to tractors, planting, irrigation and crop processing equipment, hay and forage equipment, and harvesters.
For tomorrow's farms, increased efficiency and productivity will be in high demand. According to the World Economic Forum, by 2050 a global population of 9.8 billion will demand 70 percent more food than is consumed today. Innovations in farming and food production, as well as increased systems efficiency, are part of the solution. Like in other sectors, an emphasis on data, connectivity and automation enables smart farming systems and biotechnologies.
Advancements in diesel powertrains enable farm equipment to be more productive and achieve greater yields, using less fuel, with near-zero emissions that provide clean air and sustainability benefits to agricultural communities. There is no better place to recognize these advancements than here in California, the breadbasket that feeds the world.
Leaders in agricultural engine and equipment technology include AGCO, CNH, Caterpillar, Cummins, Deere and Yanmar.
# # #
About The Diesel Technology Forum
The Diesel Technology Forum is a non-profit organization dedicated to raising awareness about the importance of diesel engines, fuel and technology. Forum members are leaders in clean diesel technology and represent the three key elements of the modern clean-diesel system: advanced engines, vehicles and equipment, cleaner diesel fuel and emissions-control systems. For more information, visit www.dieselforum.org.
Attachments:
A photo accompanying this announcement is available at http://www.globenewswire.com/NewsRoom/AttachmentNg/830e18ad-46a8-4878-aa6b-96832150313c
Attachments:
A photo accompanying this announcement is available at http://www.globenewswire.com/NewsRoom/AttachmentNg/ccfcf2a4-1925-49d7-914a-23a4237c7e63
Sarah Dirndorfer
Diesel Technology Forum
301-668-7230
sdirndorfer@dieselforum.org
---
This announcement is distributed by Nasdaq Corporate Solutions on behalf of Nasdaq Corporate Solutions clients.
The issuer of this announcement warrants that they are solely responsible for the content, accuracy and originality of the information contained therein.
Source: Diesel Technology Forum via Globenewswire