Qred receives Visa Principal Membership
Swedish fintech and SME financial provider Qred has become a principal member of Visa, joining a short list of fintechs able to issue their own credit cards. The membership allows the company to power even more entrepreneurs than before by being able to issue the first credit card specifically designed for SMEs across their European markets.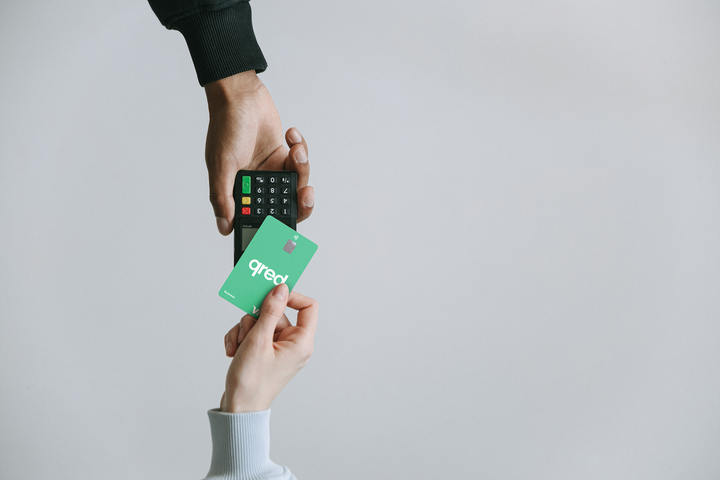 Stockholm, 10 August 2021 - The Nordic region's leading company within SME financing has secured its Visa Principal Membership. With the PIS license Qred is now able to strengthen its offer and can use the license to issue credit cards across the European Union.

"Since we launched Qred in 2015, we have powered over 25,000 SMEs. Our goal is to constantly develop ourselves and our business to further strengthen our offer and help even more entrepreneurs. Through the Visa principal membership Qred's product portfolio will be broadened to fit our customers' everyday needs." says Emil Sunvisson, CEO at Qred.
The Qred Credit Card will be, as earlier announced, launched later this year. The card will be even more useful together with the Qred App, which will include features allowing entrepreneurs to monitor and control their spending. The app will include everything from receipt management and spending limits to virtual cards management and PIN code control. Entrepreneurs can already now sign up on a waiting list to be first in line for the Qred Card.

To read more about the Qred Card, please visit: https://www.qred.com/en-se/card
About Qred Holding AB (publ) eng
About Qred
Founded in 2015 by entrepreneurs for entrepreneurs, Qred is now Sweden's fastest growing fintech company according to Financial Times. Qred is the market leader in the Nordic region and has Sweden's most satisfied customers according to Trustpilot. With operations in Sweden, Finland, Denmark, the Netherlands, Brazil and Belgium - Qred has helped more than 25,000 companies. Qred's fully automated, proprietary credit scoring system allows us to quickly and competitively provide business owners with the power they need to grow. Right now, Qred is creating ten jobs a day, 7 days a week. 

To read more about Qred, please visit: About Qred