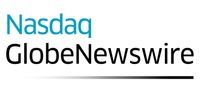 RapidFire Tools, Inc. Launches Its First Channel Programme, Offering Resources to Help MSPs Profit from GDPR Compliance
The Audit Guru for GDPR(TM) Partner Programme Includes Training, Onboarding Assistance, Marketing Materials, NFR Products, and an Online Management Portal
ATLANTA, April 16, 2018 (GLOBE NEWSWIRE) -- RapidFire Tools Inc., the developers of the powerful Network Detective suite of IT assessment and compliance tools, has launched an Authorized Reseller Partner Programme in coordination with its new Audit Guru for GDPR tool. The programme marks the first time RapidFire Tools is selling one of its products exclusively through a channel of MSP partners. The new product is designed to help organisations become compliant, and remain compliant, with the sweeping EU General Data Protection Regulation (GDPR). The regulation applies to any organisation that collects and processes personal information on people who reside within in the European Union. MSPs will have the option of simply reselling Audit Guru for GDPR to their end-user clients, or offering it along with value-added consulting and ongoing compliance management services. The GDPR takes effect on 25 May 2018.
The Audit Guru for GDPR Partner Programme is available to MSPs worldwide. While GDPR primarily affects MSPs in the EU, service providers in North America and other regions in the world whose clients service or do business with customers in the EU are also impacted. The new programme provides MSPs with everything they need to create a profitable GDPR compliance practice, including:
Extensive product training
A not-for-resale Audit Guru license for MSPs to use on their own networks
A second Audit Guru license to resell to their first client
A web-based product management portal to provision and manage the tool through a consolidated interface, or a "single pane of glass"
White-labelled marketing materials to help MSPs sell the new offering
One-on-one assistance to help MSPs onboard their first Audit Guru implementations
Unlimited technical support
"GDPR will have a considerable impact on IT everywhere," confirms Michael Mittel, president of RapidFire Tools. "The EU represents a significant percentage of the global economy, and any organisation on the planet that maintains personal information about individuals inside the EU are required to comply with these stringent new rules."
Audit Guru for GDPR is the first purpose-built software appliance to automatically collect the data required for a proper initial GDPR audit, as well as the required on-going compliance checks. The tool will automatically generate the documentation and reporting required under the standard. Audit Guru produces dynamic, step-by-step instructions and worksheets needed to complete the assessment process.
"Until now, our tools have been sold to MSPs for internal use as part of their business development and service delivery," explained Mittel. "This launch marks a paradigm shift, wherein we've designed a product that MSPs can sell directly to the network owner. We're relying 100 percent on our MSP channel customers, whose relationships in the SMB community will quickly bring Audit Guru to market."
In addition to healthy potential margins on the resale of Audit Guru appliance subscriptions, MSPs can gain additional revenue through value-added GDPR services, ranging from simple management of the appliances, up to fully managed and ongoing GDPR Compliance-as-a-Service offerings-all supported by RapidFire Tools' services. "The success of these MSPs is not left to chance. Our Authorized Reseller Partner Programme vests us in every aspect of the process, to ensure that MSPs are well positioned to profit," Mittel added.
"We believe every organisation is going to need a product like Audit Guru," said Mark Winter, RapidFire Tools' vice president of sales. "Everything in the programme is designed to help our MSPs get up-to-speed as quickly as possible to sell Audit Guru for GDPR into their existing client sites. MSPs who partner with us can create a lucrative enhancement to their portfolios, in addition to using the tool to land new clients."
Visit https://www.rapidfiretools.com/auditguru/ or call 678-323-1300, ext. 2.
About  RapidFire Tools
RapidFire Tools, Inc is the leading global supplier of business-building technology tools for MSPs to help them close more business, offer more services, keep more customers, and make more money. The company's offerings include: a complete set of IT Assessment, Documentation and Reporting tools; tools for IT Compliance Process Automation; and tools for Insider Cyber Threat Detection & Alerting. The new Audit Guru for GDPR tool helps MSPs and internal IT professionals automate and streamline the GDPR compliance process, to help align end-customers with the technology policies required by the new EU General Data Protection Regulation. European distributors for the Audit Guru for GDPR include: Achab (Italy), Prianto (UK), and Upstream (Denmark, Iceland, Finland, Norway, Sweden).
Contact: Bob Vogel
RapidFire Tools, Inc.
bvogel@rapidfiretools.com
---
This announcement is distributed by Nasdaq Corporate Solutions on behalf of Nasdaq Corporate Solutions clients.
The issuer of this announcement warrants that they are solely responsible for the content, accuracy and originality of the information contained therein.
Source: RapidFire Tools, Inc. via Globenewswire