Rekommendationer till EU:s framtida klimat-, miljö- och hälsopolitik
Den 7-9 januari ska de 200 slumpmässigt utvalda EU-medborgarna, varav sex från Sverige, som fick chansen att delta i en medborgarpanel om Europas framtid, träffas i Polen för att lägga fram sina rekommendationer till EU:s framtida klimat-, miljö- och hälsopolitik. Dessa rekommendationer ska sedan presenteras till EU-institutionerna samt andra intressenter.
Länk till bakgrundinformation på svenska.

Läs mer nedan på engelska.
The Panel's work over the weekend will be hosted at the campus of the College of Europe in Natolin (Warsaw, Poland) while its plenary meetings on Friday and Sunday will take place at the Palace of Culture and Science in Warsaw. Some 200 panellists from all Member States, different ages and backgrounds, will decide on their recommendations for the future of Europe. They will build on their work done in two previous sessions, held in Strasbourg on 1-3 October and online on 19-21 November, and focus on the following topics: better ways of living; protecting our environment and our health; redirecting our economy and consumption; towards a sustainable society; and caring for all.
You can find all relevant information, including the latest report on the Panel's work, on the dedicated Panel 3 webpage. The draft agenda is available here.
European Citizens' Panels in light of the evolving COVID-19 situation
The Executive Board of the Conference on the Future of Europe's established practice is to take advice from the partner institutes on the ground, as well as local or national authorities, in deciding whether Panels should go ahead or be postponed in light of the evolving COVID-19 situation.
In December 2021, the Executive Board decided to hold the Panel 3 session with panellists physically present, in full respect of the health measures in place in Poland. To make sure all panellists can take part, hybrid facilities will be available to connect remotely as well. As was the case for the Panel meeting that took place in Florence in December 2021, only fully vaccinated participants and attendees will be physically admitted to the venue.
At the same time, the Executive Board decided to postpone the Panel meeting that was originally set to take place in Maastricht (Netherlands) on 14-16 January, until the public health conditions and measures in place permit the Panel meeting to go ahead.
COVID-19 rules
The College of Europe is implementing all safety measures foreseen for the organisation of in-presence meetings. Only vaccinated persons (without a "booster shot" requirement) or those who have a valid COVID-19 recovery certificate can participate or attend in person. Everyone accessing the campus of the College of Europe will be required to do on-the-spot rapid antigen tests (results provided after approximately 20 minutes), which will need to be repeated every 24 hours. Furthermore, physical distancing between people must be maintained and it is mandatory to wear a mask.
How to follow the Panel session
The meetings of the Panels comprising all 200 panellists will be livestreamed on the Conference's Multilingual Digital Platform, as well as on Parliament's Multimedia Centre (Friday and Sunday) where recorded versions will also be available.
Journalists who wish to attend in person have to register using the following link: https://register.futureu.events/200229899?categoryid=201803654&t=86023439536314fba14ee6bab8bf45e5
You will need to be an accredited journalist (in an EU Member State or the European institutions) in order to access the premises.
For further practical information, contact Paolo Saraca-Volpini on paolo.saraca-volpini@europarl.europa.eu / +32 470 88 13 42 or Agnès Wojciechowicz on agnes.wojciechowicz@europarl.europa.eu / +48 508 856 907.
Background
The four European Citizens' Panels, comprising 200 panellists each, are a citizen-led process and a cornerstone of the Conference on the Future of Europe. Their deliberations take into account citizens' contributions collected from across Europe via the Multilingual Digital Platform and events held across the Member States, and supported by presentations from prominent academics and other experts. Citizens were randomly selected by specialist contractors, using methodologies to ensure that they are representative of the EU's diversity in terms of geographic origin, gender, age, socioeconomic background and level of education.
The recommendations of the European Citizens' Panels will be presented and discussed at the Conference Plenary, where the Conference's proposals will continue to be shaped. Eighty Panel representatives (20 from each of the European Citizens' Panels, of which at least one-third is aged between 16 and 25 years) are members of the Conference Plenary. There, they will present the outcomes of their respective Panel discussions, and debate them with MEPs, national government and parliament representatives, European Commissioners, and other Plenary Members from EU bodies, regional and local authorities, social partners and civil society.
Further information
Process of the Conference on the Future of Europe
Timeline of the Conference on the Future of Europe
Om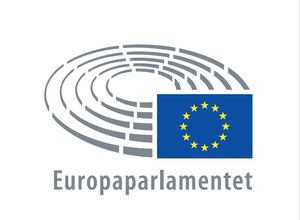 Europaparlamentet
Regeringsgatan 65
111 56 Stockholm
08-562 444 55
https://www.europarl.europa.eu/portal/sv
Europaparlamentet är EU:s enda direktvalda institution och stiftar EU-lagar tillsammans med ministerrådet. Europaparlamentets presstjänst levererar fullständig och opartisk information till media och svarar på pressfrågor om Europaparlamentets dagliga verksamhet samt hjälper Europaparlamentariker i deras kommunikationsverksamhet.