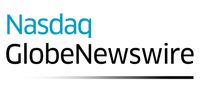 Resverlogix Provides Unrestricted Educational Grant for Epigenetic Symposium at International Renal Congress
CALGARY, Alberta, May 24, 2018 (GLOBE NEWSWIRE) -- Resverlogix Corp. ("Resverlogix" or the "Company") (TSX:RVX) today announced that on Friday, May 25, 2018, at the European Renal Association - European Dialysis and Transplant Association (ERA-EDTA) Congress in Copenhagen, Denmark, the Company is supporting a symposium titled: "Epigenetics in CKD & CVD: A potential breakthrough therapy?"  The symposium highlights the role of epigenetics and BET-inhibition in chronic kidney disease and cardiovascular disease, especially in patients with diabetes mellitus, and the significant unmet need that still exists in this patient population. The symposium  is co-chaired by Vincent M. Brandenburg, MD - Nephrologist, Aachen, Germany and Kamyar Kalantar-Zadeh, MD - UC Irvine School of Medicine, Irvine, CA, USA, both leading scientists also serving as advisors to Resverlogix's Renal program.
The speakers and agenda are as follows:
Introduction 
Vincent M. Brandenburg, MD - University Hospital of the RWTH Aachen, Germany
Cardiovascular disease in diabetes and CKD & residual risk - The promise of epigenetics 
Erik Stroes, MD - Academic Medical Centre, Amsterdam, The Netherlands
Epigenetics in CKD: Rationale for BET inhibition, an emerging therapeutic mechanism in renal disease and CVD 
Louise Nordfors, PhD - Karolinska Institute, Stockholm, Sweden
A clinical view on BET inhibition in CKD & CVD: Understanding recent data and future perspectives 
Kamyar Kalantar-Zadeh, MD - UC Irvine School of Medicine, Irvine, CA, USA
The symposium presentations will be made available at: http://pace-cme.org/bet-inhibition/ shortly after the live event.
"The presentations at the ERA-EDTA Congress highlight the opportunity and need for a novel approach to reduce risk in kidney and cardiovascular disease, and demonstrate the important role for epigenetics in the underlying pathology of these diseases," commented Donald J. McCaffrey, President and CEO. "Based on its mechanism as recently published by Kulikowski et al. Kidney & Blood Pressure Research, 2018, BET-inhibition by apabetalone has the potential to address the significant unmet medical need in kidney disease patients both with regard to kidney function and the accentuated cardiovascular risk," Mr. McCaffrey continued.
Two posters related to epigenetics and apabetalone will also be presented at the conference:
Inhibition of BET Proteins with Apabetalone Reduces Mediators of Vascular Calcification In Vitro and in CKD Patients. Dean Gilham, Laura Tsujikawa, Sylwia Wasiak, Chris Halliday, Chris Sarsons, Stephanie Stotz, Kamyar Kalantar-Zadeh, Ravi Jahagirdar, Kenneth Lebioda, Jan O. Johansson, Norman CW Wong, Mike Sweeney, Richard Robson, Ewelina Kulikowski. Poster sessions May 25, 2018; from 9:30am to 10:45am and from 4:30pm to 5:00pm.
BETonMACE Chronic Kidney Disease Sub-Study: Effects of the Selective BET-Inhibitor Apabetalone on Kidney Function and MACE in Post-ACS Patients with Diabetes and Estimated Glomerular Filtration Rate Below 60  K. Kalantar-Zadeh, J. Johansson, E. Kulikowski, C. Halliday, K. Lebioda, M. Sweeney, N.C. Wong, S.J. Nicholls, G.G. Schwartz and K.K. Ray. Poster sessions May 26, 2018; from 9:30am to 10:45am and from 4:30pm to 5:00pm.
Both posters will be made available on the Resverlogix website HERE following their presentations.
About Resverlogix
Resverlogix is developing apabetalone (RVX-208), a first-in-class, small molecule that is a selective BET (bromodomain and extra-terminal) inhibitor. BET bromodomain inhibition is an epigenetic mechanism that can regulate disease-causing genes. Apabetalone is a BET inhibitor selective for the second bromodomain (BD2) within the BET proteins. This selective inhibition of apabetalone on BD2 produces a specific set of biological effects with potentially important benefits for patients with high-risk cardiovascular disease (CVD), diabetes mellitus (DM), chronic kidney disease, end-stage renal disease treated with hemodialysis, vascular cognitive impairment, Fabry disease, peripheral artery disease and other orphan diseases, while maintaining a well described safety profile. Apabetalone is currently being studied in a Phase 3 trial, BETonMACE, in high-risk CVD patients with type 2 DM and low levels of high-density lipoprotein (HDL). In BETonMACE approximately 11% of the participants have chronic kidney disease.
The Company's kidney program is assessing apabetalone's effect in non-dialysis patients as well as in patients on dialysis with the eventual objective to address the huge unmet medical need and show improved health outcomes.
Resverlogix common shares trade on the Toronto Stock Exchange (TSX:RVX).
For further information please contact:
Investor Relations
Email: ir@resverlogix.com
Phone: 403-254-9252
Website: www.resverlogix.com
Twitter: @Resverlogix_RVX 
This news release may contain certain forward-looking information as defined under applicable Canadian securities legislation, that are not based on historical fact, including without limitation statements containing the words "believes", "anticipates", "plans", "intends", "will", "should", "expects", "continue", "estimate", "forecasts" and other similar expressions. In particular, this news release includes forward looking information relating to the potential role of apabetalone in the treatment of cardiovascular disease, diabetes mellitus, chronic kidney disease, end-stage renal disease treated with hemodialysis, peripheral artery disease, vascular cognitive impairment, Fabry disease and other orphan diseases. Our actual results, events or developments could be materially different from those expressed or implied by these forward-looking statements. We can give no assurance that any of the events or expectations will occur or be realized. By their nature, forward-looking statements are subject to numerous assumptions and risk factors including those discussed in our Annual Information Form and most recent MD&A which are incorporated herein by reference and are available through SEDAR at  www.sedar.com . The forward-looking statements contained in this news release are expressly qualified by this cautionary statement and are made as of the date hereof. The Company disclaims any intention and has no obligation or responsibility, except as required by law, to update or revise any forward-looking statements, whether as a result of new information, future events or otherwise.
---
This announcement is distributed by Nasdaq Corporate Solutions on behalf of Nasdaq Corporate Solutions clients.
The issuer of this announcement warrants that they are solely responsible for the content, accuracy and originality of the information contained therein.
Source: Resverlogix Corp via Globenewswire