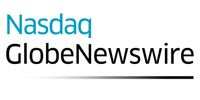 RF IDeas Expands Badge Reader Portfolio to Support Mobile Credentials
ROLLING MEADOWS, Ill., March 05, 2018 (GLOBE NEWSWIRE) -- RF IDeas, Inc., a leading innovator and manufacturer of in-building identification and access control readers, today announced its pcProx® Plus BLE is now compatible with the Orange Business Services Pack ID mobile credentials, expanding the company's reader offering to include mobile applications.
The pcProx Plus BLE reader combines the innovative RF IDeas dual-frequency card reader platform with Bluetooth® low energy technology.  The reader has widespread use in healthcare and other industries for applications such as e-prescribe and beaconing for indoor location and asset tracking. In addition to being compatible with Pack ID, the pcProx Plus BLE now offers a truly mobile secure authentication solution for logical access.
According to Gartner, 20 percent of organizations will be using their smartphones instead of physical access cards by 2020. "As mobile credentials increasingly are used for logical access and authentication, it is a natural evolution for the RF IDeas reader portfolio to expand into mobile credential readers," said David Cottingham, President of RF IDeas.  "With a leading global presence and solid record of technology innovation backing both RF IDeas and Orange, the Pack ID mobile credential reader takes secure authentication for logical access to a new level for our customers."
"We are very proud to be partnering with RF IDeas to provide a proven, secure and easy to use solution," said Philippe Rozes, Deputy CEO of Orange Applications for Business. "Pack ID offers an easy and smart way to transition card based credential management systems to a true digital and mobile experience."
The Pack ID mobile credential provides secure, yet simple, access to digital services. By virtualizing traditional cards and badges, the Orange Pack ID mobile credential solution easily integrates into existing card systems used for logical access and authentication while enabling multiple applications such as enterprise access control, mobile wallet for cashless vending, and parking or car sharing, among others. 
About RF IDeas
RF IDeas, Inc. is a leader in the employee badge and card reader space for healthcare, manufacturing, government and enterprise. Partnering with leading technology companies, RF IDeas readers enable innovative solutions for single sign-on, secure printing, attendance tracking and other applications that require authentication. RF IDeas is a subsidiary of Roper Technologies. For more information about RF IDeas solutions, visit the Knowledge Center at https://www.rfideas.com/knowledge-center.
About Orange
Orange is one of the world's leading telecommunications operators with sales of 40,9 billion euros in 2016 and 153,000 employees worldwide at 30 June 2017, including 94,000 employees in France. Present in 29 countries, the Group has a total customer base of 269 million customers worldwide at 30 June 2017, including 207 million mobile customers and 19 million fixed broadband customers. Orange is also a leading provider of global IT and telecommunication services to multinational companies, under the brand Orange Business Services. In March 2015, the Group presented its new strategic plan "Essentials2020" which places customer experience at the heart of its strategy with the aim of allowing them to benefit fully from the digital universe and the power of its new generation networks.
Orange is listed on Euronext Paris (symbol ORA) and on the New York Stock Exchange (symbol ORAN).
For more information on the internet and on your mobile: www.orange.com, www.orange-business.com or to follow us on Twitter: @orangegrouppr.
Orange and any other Orange product or service names included in this material are trademarks of Orange or Orange Brand Services Limited.
RF IDeas® and pcProx® are registered trademarks of RF IDeas, Inc. All other trademarks, service marks and product or service names are property of their respective owners.
Media Contacts
Arlene King
Marketing Manager
RF IDeas, Inc.
Ph: (866) 439-4884 
E: Marketing@RFIDeas.com
---
This announcement is distributed by Nasdaq Corporate Solutions on behalf of Nasdaq Corporate Solutions clients.
The issuer of this announcement warrants that they are solely responsible for the content, accuracy and originality of the information contained therein.
Source: RF IDeas via Globenewswire