Ruben Östlund's Triangle of Sadness lines up ensemble cast led by Harris Dickinson, Charlbi Dean and Woody Harrelson
Today the international cast of Ruben Östlund's new film Triangle of Sadness has been announced. The international ensemble is led by rising stars Harris Dickinson and Charlbi Dean together with three-time Oscar nominated Woody Harrelson. The film is an epic satire set against the world of fashion and the uber-rich. Production will start on February 19 in Gotheburg and Trollhättan in Sweden followed by shootings on a yacht on the Adriatic Sea and in Greece. The film is expected to premiere in 2021 and SF Studios will handle Nordic distribution. The film is produced by Erik Hemmendorff, Plattform Produktion and Philippe Bober, Coproduction Office, in co-production with Film i Väst among others.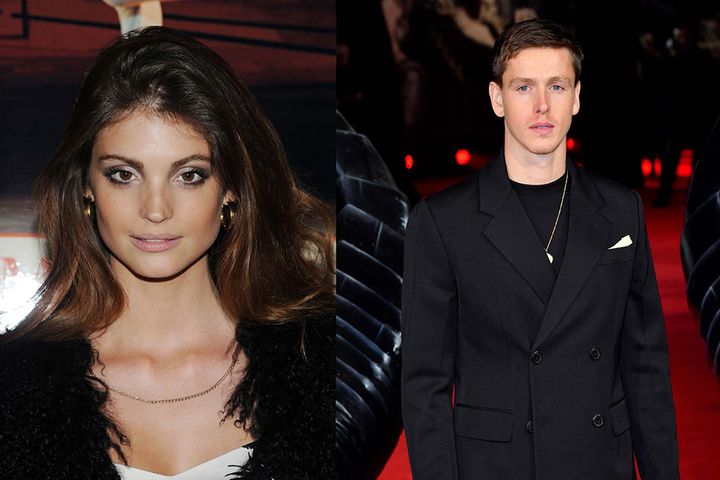 The international ensemble of Triangle of Sadness is led by UK rising star Harris Dickinson (Beach Rats, The King's Man, The Souvenir: Part II), South Africa's Charlbi Dead (Spud, Black Lightning) and three-time Oscar nominated US star Woody Harrelson (Three Billboards, Zombieland, Midway). The cast also includes Sweden's Henrik Dorsin (Sunny Side), Croatia's Zlatko Buric (Pusher), Germany's Iris Berben (Miss Sixty) and Sunnyi Melles (The Awakening of Motti Wolkenbruch), the Philippines' Dolly De Leon (Verdict), Denmark's Vicki Berlin (Anja & Viktor – In Sickness And In Health), and UK's Oliver FordDavies (Star Wars Episode I, II and III).
"I was raised with the idea that looks don't matter, that it is the inside that counts. Even as a child I realized that this was a well-meaning lie. Through the models, Carl and Yaya, I want to explore the significance of looks in three different environments - In the fashion world, on a luxury yacht amongst billionaires and on a desert island. On the island, a Filipino cleaning lady ends up on top of the hierarchy as she is the only one who knows how to fish. At the same time Carl finds a new way to use his good looks", says Ruben Östlund, Director of Triangle of Sadness.
Director Ruben Östlund, who won the Cannes Palme d'Or with his 2017 comedy The Square, also wrote the film which is being produced by Erik Hemmendorff at Plattform Produktion and Philippe Bober at Coproduction Office. The film is Östlund's first in the English language and his most ambitious to date. It will be Ruben Östlund's sixth feature film after The Guitar Mongoloid (2004), Involuntary (2008), Play (2011), Force Majeure (2014) and The Square (2017). All co-produced by Film I Väst, with the exception of The Guitar Mongoloid.
Östlund is reunited on the film with previous creative collaborators - director of photography Fredrik Wenzel (Force Majeure, The Square), production designer Josefin Åsberg (Force Majeure, The Square) and costume designer Sofie Krunegård (The Square).
The film is being produced by Plattform Produktion and co-produced by Film i Väst, Essential Films, Coproduction Office, SVT, BBC Films, Arte France Cinéma, and ZDF/Arte , with support from the Swedish Film Institute, Danish Film Institute, Eurimages, the BFI (awarding National Lottery funding), Medienboard Berlin-Brandenburg, Hamburg Film Fund and Nordic Film & TV Fund. The film is produced in collaboration with Heretic, Board Cadre Films, Sovereign Films and Piano Films.
SF Studios will distribute the film in the Nordics. International sales are being handled by Philippe Bober's Coproduction Office.
Photos:
Charlbi Dean Foto: Ilya S. Savenok, Getty Images Entertainment, via Getty Images
Harris DickinsonFoto: Anthony Harvey/​Shutterstock
Images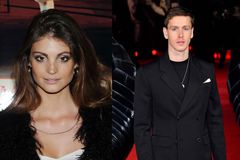 About Film i Väst - Your Scandinavian Partner in Co-Productions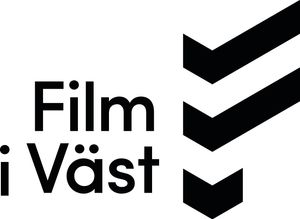 Film i Väst - Your Scandinavian Partner in Co-Productions
Åkersjövägen 4
46153 Trollhättan
0708-643736
http://www.filmivast.com
Film Väst is the most successful regional film fund in Scandinavia. Film Väst seeks projects that can compete in the most prestigious film festivals and/or be seen by a large international audience. Film Väst accepts applications for feature film co-productions throughout the year. All co-productions are required to bring elements of production or post-production to Region Västra Götaland, work with a Swedish production partner, and hire crew and workers from the region.
Film Väst - A part of Region Västra Götaland