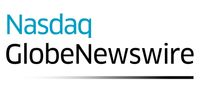 Share-based incentive programme in Momentum Group AB (publ) fully subscribed
The share-based incentive programme for key individuals in senior positions in the Momentum Group comprising call options for repurchased Class B shares, which was adopted by the Extraordinary General Meeting of Shareholders held on 28 November 2017, is now fully subscribed. The programme encompasses 40 employees, who have subscribed for a combined total of 250,000 call options.
The call options will be conveyed at a price of SEK 9.60 per call option, equivalent to the market value of the options according to a valuation performed by Nordea Bank AB (publ). The redemption price for the call options is SEK 121.60 per share, corresponding to 120 percent of the volume-weighted average share price on Nasdaq Stockholm during the period starting 22 November up to and including 5 December 2017. Each call option entitles the holder to acquire one repurchased Class B share during the redemption periods of 12-25 February and 12-25 May 2021, respectively.
Stockholm, 13 December 2017
Momentum Group AB (publ)
For further information, please contact:
Mats Karlqvist, Head of Investor Relations - Tel: +46 70 660 31 32
This information was submitted for publication on 13 December 2017 at 08:30 a.m. CET.  
Momentum Group is one of the leading resellers of industrial consumables and components, service and maintenance to professional end users in the industrial and construction sectors in the Nordic region. The Group has annual revenue of approximately SEK 5.5 billion and approximately 1,600 employees. Momentum Group AB (publ) has been listed on Nasdaq Stockholm since June 2017. Read more at www.momentum.group.
---
This announcement is distributed by Nasdaq Corporate Solutions on behalf of Nasdaq Corporate Solutions clients.
The issuer of this announcement warrants that they are solely responsible for the content, accuracy and originality of the information contained therein.
Source: Momentum Group AB (publ) via Globenewswire