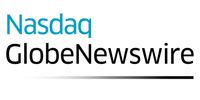 Sightline U3O8 : SightlineU3O8 Report: Details a Looming Spike in the Price of Uranium
TORONTO, Nov. 02, 2017 (GLOBE NEWSWIRE) -- SightlineU3O8, a leading nuclear industry research organization, today published an analysis of the key factors governing the market price of uranium.  The data summarized in an article titled "Uranium's Time is Now!" indicates that numerous factors are converging to create a potential near-term turnaround in the market price of the commodity.
The full article can be read at  www.sightlineu3o8.com/2017/11/now
"What many do not realize is that new reactor builds over the past 6 years have pushed uranium demand back to pre-Fukushima levels.  Today, for the first time in over 35 years, nuclear power generation is rapidly rising while the production of nuclear fuel is swiftly falling, signaling a tipping point for investors."
The analysis discusses the factors that created excess inventory in the uranium fuel cycle as well as the variables that have been at work to now reverse that situation.
About SighlineU3O8
SightlineU3O8 is a nuclear industry research organization reporting through a monthly newsletter and supporting website created and maintained to provide uranium investors and industry stakeholders with a single source of insight into the ongoing factors that directly affect uranium prices.

For further information please contact: 
editor@sightlineu3o8.com

www.sightlineu308.com
---
This announcement is distributed by Nasdaq Corporate Solutions on behalf of Nasdaq Corporate Solutions clients.
The issuer of this announcement warrants that they are solely responsible for the content, accuracy and originality of the information contained therein.
Source: Sightline U3O8 via Globenewswire