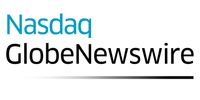 Silexica Appoints New Vice President Worldwide Sales
Silexica / Silexica Appoints New Vice President Worldwide Sales . Processed and transmitted by Nasdaq Corporate Solutions. The issuer is solely responsible for the content of this announcement.
SAN JOSE, Calif., April 03, 2018 (GLOBE NEWSWIRE) -- Silexica, the leading provider of multicore programming solutions, has appointed Andrew Caples as Vice President Worldwide Sales.
Andrew brings over 25 years of technology sales and business development experience and will build and manage a market leading sales team. He will drive Silexica's growth in key vertical markets including automotive, wireless, aerospace and defense - outlining the clear benefits of SLX - Silexica's programming technology.
During his career, Andrew has spent over 12 years successfully building domestic and worldwide sales teams for both start-ups and publicly traded companies. He has presented at leading IoT and Embedded Development conferences, and published articles on diverse topics such as Security for IoT devices, Safety for Industrial and Medical Systems and Software Optimization for Heterogeneous Multicore SoCs.
"With Andrew's experience, expertise and network, we are ready to drive Silexica to the next level in our development," says Maximilian Odendahl, CEO at Silexica. "More and more companies now see the benefits of SLX for heterogeneous computing. Andrew's role will be to deliver the perfect solution to new customers facing unprecedented multicore programming problems."

Andrew joins from Mentor Graphics where he was Product Line Manager. Prior to this he was Worldwide Director of Sales, Wind River. He currently lives in San Diego, California. To find out more about Andrew, read his interview on our blog: https://www.silexica.com/blog/meet-andrew-caples-the-new-vice-president-worldwide-sales/ 
About Silexica
Silexica helps software professionals to master their multicore projects by providing a unique programming technology that is enabled by state-of-the-art compiler know-how and full heterogeneity awareness. The award-winning SLX technology allows for absolute code understanding and helps to meet the most challenging multicore system requirements. Silexica was founded in 2014 as a spin-off from RWTH Aachen University and quickly expanded to become a leader in multicore programming solutions. A team of software experts in the US, Germany, and Japan work with market leading clients in the automotive, wireless and other rapidly transforming industries.
For further information or for a free trial of SLX, please visit: www.silexica.com
Contacts:
Gareth Beazant
Silexica
press@silexica.com
+49 1706207620
Susan Cain
Cain Communications
scain@caincom.com +1 408-393-4794
---
This announcement is distributed by Nasdaq Corporate Solutions on behalf of Nasdaq Corporate Solutions clients.
The issuer of this announcement warrants that they are solely responsible for the content, accuracy and originality of the information contained therein.
Source: Silexica via Globenewswire