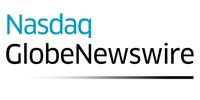 SoftServe Achieves Amazon Web Services Service Delivery Designation for Amazon EC2 for Windows Server
AUSTIN, Texas, May 30, 2018 (GLOBE NEWSWIRE) -- SoftServe, a leading global digital authority and consulting company, announces it has achieved Amazon Web Services (AWS) Service Delivery designation for Amazon Elastic Compute Cloud (Amazon EC2) for Windows Server. The designation recognizes exceptional delivery services for Amazon EC2, managing secure, reliable, and high-performance environments for deploying Windows-based applications and workloads.
The AWS Service Delivery Program was created to help customers identify AWS Partner Network (APN) Consulting Partners that can support the integration and deployment of AWS solutions. APN Consulting Partners demonstrate technical proficiency, proven customer success, and deep expertise in seamlessly delivering within the AWS network, such as Amazon EC2 for Windows Server, Amazon Aurora, AWS Server Migration Service, and more.
SoftServe reduces customer deployment efforts by identifying the most appropriate configuration of cost, performance, security, reliability, and manageability perspectives for Windows-based applications.
"The future of Windows-dependent businesses hinges on their ability to effectively leverage AWS and reuse existing Windows-based workflows," said Steve Lowry, EVP Client Success at SoftServe. "SoftServe has a solid track record of delivering AWS services to customers and this designation demonstrates that we place a high value on managing secure, reliable, and high-performance environments for deploying Windows-based applications and workloads-and can deliver on this every time."
SoftServe has been an Advanced Consulting Partner in the APN since 2014, establishing an unwavering commitment to developing industry-leading solutions and providing integrated experiences to customers who utilize AWS for Microsoft workloads.
Together with AWS, SoftServe guides organizations through the cloud adoption process, working with them to leverage business-critical applications built on .Net and Net Core, SQL Server, and Active Directory to gain the agility, resiliency, and security of AWS. SoftServe assists in all phases of the solution lifecycle including design, migration, deployment, ongoing 24/7 support, monitoring, administration, cost optimization, and security compliance.
Backed by extensive experience with cloud technologies, SoftServe is capable of addressing a wide variety of AWS for Microsoft challenges, including:
Building custom cloud solutions from scratch
Performing a cloud readiness assessment for legacy solutions, to improve scalability, performance, and time to market
Optimizing application availability and performance using continuous application support
Keeping data secure with security assessments and penetration testing
Engaging with on-hand experts to assist with broad technical and network support
About SoftServe
SoftServe is a global digital authority and consulting company, operating at the cutting edge of technology. We reveal, transform, accelerate, and optimize the way large enterprises and software companies do business. With expertise across healthcare, retail, media, financial services, software, and more, we implement end-to-end solutions to deliver the innovation, quality, and speed that our clients' users expect.
SoftServe delivers open innovation - from generating compelling new ideas, to developing and implementing transformational products and services. Our work and client experience is built on a foundation of empathetic, human-focused experience design that ensures continuity from concept to release.
Ultimately, we empower businesses to re-identify their differentiation, accelerate market position, and vigorously compete in today's digital, global economy.
SoftServe Media Contact:
Paul Jones
pjone@softserveinc.com
512-796-7358
---
This announcement is distributed by Nasdaq Corporate Solutions on behalf of Nasdaq Corporate Solutions clients.
The issuer of this announcement warrants that they are solely responsible for the content, accuracy and originality of the information contained therein.
Source: SoftServe via Globenewswire