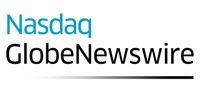 SolarWinds Cloud Portfolio Enhancements Strengthen Capabilities for Both Infrastructure and Application Monitoring
Tighter integration and new features empower users to monitor more hosts and more applications, more affordably
AUSTIN, Texas, June 05, 2018 (GLOBE NEWSWIRE) -- SolarWinds, a leading provider of powerful and affordable IT management software, today announced significant enhancements across its SolarWinds Cloud®portfolio of SaaS-based products, including updates to AppOptics(TM), Pingdom®, Papertrail(TM), and Loggly® offerings. These SolarWinds Cloud enhancements are designed to deepen visibility across both cloud infrastructure and applications to simplify full-stack monitoring for DevOps and IT Ops professionals and enable a more integrated user experience for customers using more than one product.
New Features and Capabilities for AppOptics, Pingdom, Papertrail, and Loggly
Specific enhancements that broaden infrastructure and application monitoring support and enhance simplicity include:
AppOptics - Now offers a unified view to quickly identify outliers and usage patterns through new host map and host list view capabilities. Support for seven programming languages, now including Ruby, Go, and Node.js®, enables deeper visibility into infrastructure and applications. The AppOptics integration with Papertrail and Loggly makes logs available to provide contextual information for troubleshooting.
Pingdom - Now provides up to 13 months of data to deepen digital experience monitoring. In addition, users can now generate shareable online reports to effectively communicate across teams. 
Papertrail - Adds a new event viewer, new velocity graphs, and dashboard improvements to accelerate troubleshooting.
Loggly - Now offers preconfigured dashboards based on log types to simplify monitoring across complex environments. 
"The power of Papertrail is in its simplicity," said Dave North, director of DevOps at Signiant, a U.S.-based media and entertainment company. "The new features build on the product's usability and add real value. For example, being able to favorite groups in the dashboard saves me time. The new velocity graphs are especially valuable, as they let us visualize the error rate, and quickly determine whether we have a small or large problem."
In addition to these new features, tighter integration within the portfolio can give users the ability to cross-launch among SolarWinds Cloud products. This means DevOps professionals can now easily move from a dashboard that highlights load time issues on a web page, for example, into a detailed log view to troubleshoot an application infrastructure issue. 
"It is too hard and expensive for DevOps and IT Ops professionals to comprehensively monitor the performance of modern applications in their environment," said Christoph Pfister, executive vice president of products, SolarWinds. "The release today extends our comprehensive monitoring capabilities across infrastructure and applications. Using these powerful, affordable products, our customers will see the full picture of traces, metrics, logs, and the digital experience, improving the responsiveness of their applications and making their lives much easier."
The SolarWinds Cloud enhancements are the latest milestones in the company's drive to deliver a set of comprehensive, simple, and affordable full-stack monitoring solutions. SolarWinds' goal is to enable a single view of infrastructure, applications, and digital experience, which will help customers solve their most complex performance and reliability problems quickly, simply, and affordably.
Pricing and Availability
The enhanced SolarWinds Cloud offerings are available immediately. Pricing starts at $7.50 per month for AppOptics, $9.95 per month for Pingdom, $7.00 per month for Papertrail, and $99.00 per month for Loggly.
*Prices as of June 4, 2018 in U.S. dollars. Pricing may vary based upon the jurisdiction and applicable currency. Please contact a local SolarWinds sales representative to find pricing specific to your jurisdiction.
Additional Resources
Connect with SolarWinds
About SolarWinds
SolarWinds provides powerful and affordable IT management software to customers worldwide, from Fortune 500® enterprises to small businesses, managed service providers (MSPs), government agencies, and educational institutions. We are committed to focusing exclusively on IT, MSP, and DevOps professionals, and strive to eliminate the complexity that our customers have been forced to accept from traditional enterprise software vendors. Regardless of where the IT asset or user sits, SolarWinds delivers products that are easy to find, buy, use, maintain, and scale while providing the power to address key areas of the infrastructure from on-premises to the cloud. This focus and commitment to excellence in end-to-end hybrid IT performance management has established SolarWinds as the worldwide leader in both network management software and MSP solutions, and is driving similar growth across the full spectrum of IT management software. Our solutions are rooted in our deep connection to our user base, which interacts in our THWACK online community to solve problems, share technology and best practices, and directly participate in our product development process. Learn more today at www.solarwinds.com.
The SolarWinds, SolarWinds Cloud, AppOptics, Pingdom, Papertrail and Loggly trademarks are the exclusive property of SolarWinds Worldwide, LLC and its affiliates and may be registered or pending registration with the U.S. Patent and Trademark Office and in other countries. All other SolarWinds, SolarWinds Cloud, AppOptics, Pingdom, Papertrail and Loggly trademarks, service marks, and logos may be common law marks or are registered or pending registration. All other trademarks mentioned herein are used for identification purposes only and are trademarks (and may be registered trademarks) of their respective companies.
© 2018 SolarWinds Worldwide, LLC. All rights reserved.
Images accompanying this announcement are available at
http://www.globenewswire.com/NewsRoom/AttachmentNg/31367a28-0207-4623-8c0e-ae72248aa505 
http://www.globenewswire.com/NewsRoom/AttachmentNg/51a89363-8c54-4dc3-8232-f493badd97b3 
http://www.globenewswire.com/NewsRoom/AttachmentNg/7149ed36-289a-46d4-bf23-af6194dfd651 
http://www.globenewswire.com/NewsRoom/AttachmentNg/7d960952-88d7-490e-a3d2-c0e1dba8652b 
http://www.globenewswire.com/NewsRoom/AttachmentNg/787d8308-4121-4710-bf83-b1af78f7a641
---
This announcement is distributed by Nasdaq Corporate Solutions on behalf of Nasdaq Corporate Solutions clients.
The issuer of this announcement warrants that they are solely responsible for the content, accuracy and originality of the information contained therein.
Source: SolarWinds Worldwide, LLC via Globenewswire