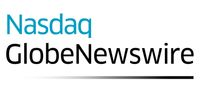 SolarWinds Democratizes Network Path Analysis with Release of Traceroute NG Free Tool
New tool gives everyone quick access to accurate network-path data across hybrid environments
AUSTIN, Texas, March 06, 2018 (GLOBE NEWSWIRE) -- SolarWinds, a leading provider of powerful and affordable IT management software, today unveiled SolarWinds® Traceroute NG, a free network diagnostic tool that effectively maps hop-by-hop performance across modern, hybrid networks and through firewalls. The new free tool enables IT professionals and network administrators to monitor performance and pinpoint bottlenecks rapidly across networks connecting critical services and applications, whether these resources are running on-premises or in the cloud.
After its introduction 30 years ago, Traceroute quickly became an indispensable diagnostic tool for troubleshooting networks. Over time, however, it has not adequately evolved to keep pace with modern networks and hybrid IT environments, limiting its usefulness. As a result, users lacked an easy tool for ad hoc network troubleshooting short of investing in a full monitoring solution.
With the new Traceroute NG, SolarWinds is offering a free replacement for this popular, but obsolete tool. The company leveraged its cutting-edge NetPath(TM) technology to deliver next-generation diagnostics that are fully functional for use with modern networks and security architectures. Traceroute NG will empower customers to troubleshoot network issues more effectively with data that shows accurate path information. It simulates real application traffic to map paths across networks and through firewalls, delivering results in seconds and showing a live view of changes in latency and packet loss when network routes change.
"Network performance is the currency of user experience, as well as business performance in many cases, so it's imperative that IT professionals can get accurate data to effectively manage responsiveness and availability," said Christoph Pfister, executive vice president and head of products, SolarWinds. "With Traceroute NG, we've replaced a fan-favorite tool with something that really works on modern hybrid IT networks.  We're confident it will become the tool IT pros use first when troubleshooting their networks and applications."
Traceroute NG Highlights: 
SolarWinds Traceroute NG integrates new functionalities and capabilities designed for the latest technologies and networks. Features include:
Accurate path analysis and visibility via CLI from the source to the destination, with the ability to identify the number of hops, respective IP addresses, host names, packet loss, and latency
Continuous probing to see path changes easily
Ability to switch the probe type with various command arguments to imitate real application traffic
Creation of a log file containing the path number and trace information
Availability
The SolarWinds Traceroute NG free tool is available immediately for systems with Windows® 8, Windows 8.1, Windows 10, Windows Server® 2012 R2, or Windows Server 2016.
Additional Resources
Connect with SolarWinds
About SolarWinds
SolarWinds provides powerful and affordable IT management software to customers worldwide, from Fortune 500® enterprises to small businesses, managed service providers (MSPs), government agencies, and educational institutions. We are committed to focusing exclusively on IT, MSP, and DevOps professionals, and strive to eliminate the complexity that our customers have been forced to accept from traditional enterprise software vendors. Regardless of where the IT asset or user sits, SolarWinds delivers products that are easy to find, buy, use, maintain, and scale while providing the power to address key areas of the infrastructure from on-premises to the cloud. This focus and commitment to excellence in end-to-end hybrid IT performance management has established SolarWinds as the worldwide leader in both network management software and MSP solutions, and is driving similar growth across the full spectrum of IT management software. Our solutions are rooted in our deep connection to our user base, which interacts in our THWACK online community to solve problems, share technology and best practices, and directly participate in our product development process. Learn more today at www.solarwinds.com.
The SolarWinds, SolarWinds & Design, Orion, and THWACK trademarks are the exclusive property of SolarWinds Worldwide, LLC or its affiliates, are registered with the U.S. Patent and Trademark Office, and may be registered or pending registration in other countries. All other SolarWinds trademarks, service marks, and logos may be common law marks or are registered or pending registration. All other trademarks mentioned herein are used for identification purposes only and are trademarks of (and may be registered trademarks) of their respective companies.
© 2018 SolarWinds Worldwide, LLC.  All rights reserved.
MEDIA CONTACTS:
Nicole Fachet                        
Text100                                  
Phone: 212.871.3950         
NicoleF@text100.com
Mark Stanton
SolarWinds
Phone: 512.682.9692
pr@solarwinds.com
A photo accompanying this announcement is available at http://www.globenewswire.com/NewsRoom/AttachmentNg/2f41c83e-a2d6-43ee-9106-ad495877a1b7
---
This announcement is distributed by Nasdaq Corporate Solutions on behalf of Nasdaq Corporate Solutions clients.
The issuer of this announcement warrants that they are solely responsible for the content, accuracy and originality of the information contained therein.
Source: SolarWinds Worldwide, LLC via Globenewswire