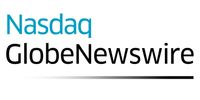 SolarWinds Earns Prestigious Bronze Stevie Award for Outstanding Technical Support and Customer Success Programs
Recognized among the best contact centers in the technology industries
AUSTIN, Texas, March 12, 2018 (GLOBE NEWSWIRE) -- SolarWinds, a leading provider of powerful and affordable IT management software, earned a Bronze Stevie® Award for Contact Center of the Year (over 100 seats) - Technology Industries in the 12th annual Stevie Awards for Sales & Customer Service. The honor was announced during a ceremony held recently in Las Vegas.
"Our mission goes beyond creating great software that solves real IT problems, to delivering an industry-leading customer experience," said Kevin Bury, senior vice president, Customer Experience, SolarWinds.  "Winning a Bronze Stevie is clear recognition of our tremendous progress along this important journey. We're grateful to our customers for their trust and loyalty, and I am so proud of the team. The dedication and efforts they showed positioned us well for consideration among these other great customer-focused companies. A tremendous team effort!"
SolarWinds won the Bronze Stevie Award for the performance of its Technical Support and Customer Success programs. The Stevie Award judges cited the company's staff recruitment, training, knowledge sharing and mentoring practices-all of which contributed to significant improvements in customer satisfaction scores-as the critical factors in their selection.
The Stevie Award judges evaluated more than 2,500 nominations from organizations of all sizes and virtually every industry in this year's competition. Awards spanned 89 categories for sales, customer service and contact center achievements. More than 150 professionals worldwide, focused into seven specialized judging committees, evaluated the nominations. Committees used average scores from the evaluations to select the winners.
"All of our Stevie Award winners should be proud of their achievements. Independent professionals around the world have agreed that their accomplishments are worthy of our public recognition," said Stevie Awards President Michael Gallagher.
About the Stevie Awards
Stevie Awards are conferred in seven programs: the Asia-Pacific Stevie Awards, the German Stevie Awards, The American Business Awards, The International Business Awards®, the Stevie Awards for Great Employers, the Stevie Awards for Women in Business, and the Stevie Awards for Sales & Customer Service. Stevie Awards competitions receive more than 10,000 entries each year from organizations in more than 60 nations. Honoring organizations of all types and sizes and the people behind them, the Stevies recognize outstanding performances in the workplace worldwide. Learn more about the Stevie Awards at www.stevieawards.com.
About SolarWinds Customer Success Programs
SolarWinds is committed to our customers' success and has developed several programs to that end. Learn more about our knowledge sharing and documentation hub, our SolarWinds Academy training program, Smart Start, our THWACK® community, and support in the SolarWinds Success Center.
About SolarWinds
SolarWinds provides powerful and affordable IT management software to customers worldwide from Fortune 500® enterprises to small businesses, government agencies and educational institutions. We are committed to focusing exclusively on IT pros, and strive to eliminate the complexity that they have been forced to accept from traditional enterprise software vendors. Regardless of where the IT asset or user sits, SolarWinds delivers products that are easy to find, buy, use, maintain, and scale while providing the power to address all key areas of the infrastructure from on-premises to the cloud. Our solutions are rooted in our deep connection to our user base, which interacts in our THWACK online community to solve problems, share technology and best practices, and directly participate in our product development process. Learn more today at www.solarwinds.com .
The SolarWinds, SolarWinds & Design, Orion, and Thwack trademarks are the exclusive property of SolarWinds Worldwide, LLC or its affiliates, are registered with the U.S. Patent and Trademark Office, and may be registered or pending registration in other countries. All other SolarWinds trademarks, service marks, and logos may be common law marks or are registered or pending registration. All other trademarks mentioned herein are used for identification purposes only and are trademarks of (and may be registered trademarks) of their respective companies.
© 2018 SolarWinds Worldwide, LLC.  All rights reserved.
| | | |
| --- | --- | --- |
| MEDIA CONTACTS: |   |   |
| Nicole Fachet |   | Mark Stanton |
| Text100 |   | SolarWinds |
| Phone: 212.871.3950 |   | Phone: 512.682.9692 |
| NicoleF@text100.com |   | pr@solarwinds.com |
A photo accompanying this announcement is available at http://www.globenewswire.com/NewsRoom/AttachmentNg/8dd6de9b-76c2-4932-8315-452628138415
---
This announcement is distributed by Nasdaq Corporate Solutions on behalf of Nasdaq Corporate Solutions clients.
The issuer of this announcement warrants that they are solely responsible for the content, accuracy and originality of the information contained therein.
Source: SolarWinds Worldwide, LLC via Globenewswire