Spring 2023 at Dramaten, featuring Ahmed El Attar, Nina Wähä and Niki Tsappos
The author Nina Wähä and the playwright Ahmed El Attar have both written new plays for Dramaten. Klaus Mann's Mefisto, directed by Natalie Ringler, opens on the Main Stage, and Thomas Ostermeier produces the monologue Vox humana. Choreographer Niki Tsappos explores rhythm in a new dance performance for Unga Dramaten. Also, classics such as Chekhov's Körsbärsträdgården (The Cherry Orchard) in the hands of director Michael Thalheimer, and Shakespeare's Stormen (The Tempest) in a new, improved version by Staffan Valdemar Holm. Today, Mattias Andersson, director and artistic director of Dramaten, and the actor Electra Hallman presented the spring repertoire.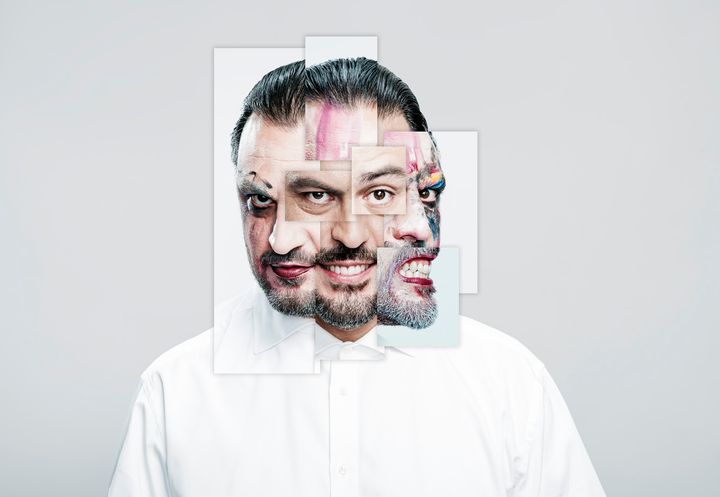 "The apocalyptic mood regarding the situation in the world, with armed conflicts, war, oppressive regimes, crime, environmental disasters, global injustice, energy crises, and economic depression has rarely been this urgent and real. In the midst of this, I hope that the spring season at Dramaten can offer you meaningful performing arts about the contemporary world and eternity, about the deepest recesses of human nature and the great political events," says Mattias Andersson.
We begin with the world premiere of a play written for Dramaten by the Egyptian playwright Ahmed El Attar. Maktens diskreta charm (The Discreet Charm of the Pillars of Society) is about a Syrian woman who meets a Swedish man. Their wealthy families are brought together for the first time at the couple's wedding. Soon, their initial doubts give way to a strong sense of unity, when they discover that they share a passion for business. First night: Lilla scenen, 26 January.
Klaus Mann's Mefisto (Mephisto), about an actor and a theatre company that tries to find its way in the chaotic and ominous 1930s Germany, opens on 16 February on the Main Stage. The play is directed by Natalie Ringer, with Danilo Bejarano in the title role.
The author Nina Wähä makes her debut as a playwright with M/S Tiamantti, opening on 15 April on Lilla scenen. This is a warm, rough and witty musical drama comedy about three sisters on their way to Finland to bury their mother's ashes in her native country. As soon as they board the ship the fighting begins. Directed by Anna Takanen.
On the Main Stage, German Thomas Ostermeier will direct Vox humana (by Jean Cocteau) starring Lena Endre. This monologue portrays the breakup between a woman and a man over the phone, after a five-year love affair. First night 16 April.
Also, Den stora skrivboken (The Big Notebook) based on Ágota Kristóf's eponymous novel premieres on 17 May. Previously known as Tvillingarna (The Twins), this play was originally scheduled for spring 2020. The director is Sofia Adrian Jupither.
The dancer and choreographer Niki Tsappos and the musician Erik Hjärpe have created this dance performance about the power and depth of rhythm for Unga Dramaten. World premiere on 31 March in Lejonkulan.
Below are all the first nights and world premiers for the spring season in chronological order. We reserve the right to make changes.
Maktens diskreta charm (The Discreet Charm of the Pillars of Society) by Ahmed El Attar, world premiere 26 January, Lilla scenen
A Syrian woman meets a Swedish man at a prestigious international university. Both are from affluent families, who see each other for the first time at the wedding. The two families are keen to make a good impression. Or at least a better impression than the other family. But they start to relax when they discover a shared passion and realise that they can benefit from one another. Meanwhile, the two lovebirds are trying to build a life together, squeezed by the expectations of the two families. A cinematic play about love, money and family relations by Ahmed El Attar. El Attar is a powerful force on the arts scene in Egypt, where he is active with several projects, including Cairo's largest arts event, the Downtown Contemporary Arts Festival. The performance is in Arabic, Swedish and English, with subtitles in all three languages.
By: Ahmed El Attar, Felicia Ohly Director: Ahmed El Attar Set and costume design: Hussein Baydoun Sound: Hassan Khan Lighting: Charlie Åström Wigs and makeup: Linda Hyllengren, Melanie Åberg Dramaturgy: Jacob Hirdwall Cast: Helen Al-Janabi, Isa Aouifia, Adel Darwish, Linnéa Feline, Nina Fex, Duncan Green, Ola Husamou, Mohamed Ismail, Nanda Mohammad, Srdjan Nedzipovski, Sofia Sangregorio, Nathalie Varli, m fl.
Mefisto (Mephisto) by Klaus Mann, opening night 16 February, Main Stage
Set in Germany in the late 1920s, this play is about the actor Hendrik Höfgen, who longs for his major breakthrough. The times are volatile, creative and violent, and just as his career begins to take off, Hitler seizes power and the social climate changes overnight. Mefisto is about one man and a theatre company, trying to find their way in a chaotic and ominous world, without the benefit of our hindsight.
The director, Natalie Ringler, has been lauded for her productions at Teater Galeasen, including Vår klass and Irakisk Kristus. In 2021, she was awarded the Svenska Dagbladet Thalia prize.
By: Ariane Mnouchkine after Klaus Mann's novel Direction: Natalie Ringler Adaptation: Lucas Svensson Set and lighting design: Lars Östbergh Costumes: Elin Hallberg Music and sound: Mikael Nilzén Choreography: Roger Lybeck Makeup: Johan Lundström, Anne-Charlotte Reinhold Dramaturgy: Irena Kraus Translation: Laura Buttler Cast: Danilo Bejarano, Hamadi Khemiri, Melinda Kinnaman, Elin Klinga, Hulda Lind Jóhannsdóttir, Göran Martling, Hannes Meidal, Pierre Wilkner, and others.
Stormen (The Tempest) by William Shakespeare, opening night 3 March, Lilla scenen
Directed by Staffan Valdemar Holm, this Caribbean tragicomedy has wind in its sails, reggae in its boomboxes and fully-intentional sensationalism. The intense confrontation with the colonial underbelly of Shakespeare's drama evolves into a personal contemplation on the theatre as a metaphor for life.
Staffan Valdemar Holm is one of Sweden's most prominent stage directors and was the director of Dramaten in 2002–2008. His close collaboration with the set designer Bente Lykke Møller has resulted in more than 100 productions – in Sweden and internationally.
By: William Shakespeare Adaptation: Staffan Valdemar Holm, Karen-Maria Bille, Irena Kraus Direction: Staffan Valdemar Holm Set and costume design: Bente Lykke Møller Lighting: Clement Irbill Wigs and makeup: Nathalie Pujol, Thea Holmberg Kristensen Dramaturgy: Irena Kraus Translation: Britt G. Hallqvist Cast: Ana Gil de Melo Nascimento, Ingela Olsson, Marie Richardson, Shanti Roney, Magnus Roosmann, Alexander Salzberger.
Körsbärsträdgården (The Cherry Orchard) by Anton Chekhov, opening night 24 March, Main Stage
The German director Michael Thalheimer returns to Dramaten with this multifaceted play for a large ensemble. Thalheimer is one of Europe's most recognised and awarded directors, famous for his intense and minimalist productions of classic dramas. His previous productions at Dramaten are Kasimir och Karoline, Woyzeck, Peer Gynt and Elektra. The Cherry Orchard premiered in 1904 and has since then been played prolifically all over the world.
By: Anton Chekhov Adaptation: Michael Thalheimer, Maja Zade Direction: Michael Thalheimer Set design: Henrik Ahr Lighting: Michael Göök Costumes: Michaela Barth Wigs and makeup: Peter Westerberg, Sofia Ranow Boix-Vives Dramaturgy: Emma Meyer Dunér, Maja Zade Translation: Lars Kleberg Cast: Erik Ehn, Electra Hallman, Rebecka Hemse, Rasmus Luthander, Per Mattsson, Tina Pour-Davoy, Andreas Rothlin Svensson, Nemanja Stojanović, Kristina Törnqvist, and others.
M/S Tiamantti by Nina Wähä, world premiere, Lilla scenen 15 April.
M/S Tiamantti is a musical drama about three sisters on the road. A warm, rough, funny and tender story of travelling across deep waters. Nina Wähä is the acclaimed author of four novels. M/S Tiamantti isher first play. Anna Takanen has produced Fosterlandet, about one of the 80,000 Finnish children who were sent to Sweden during the Second World War. She has also written the book Sörjen som blev (2019), where she explores her family history.
By: Nina Wähä Direction: Anna Takanen Set design: Zofi Lagerman Costumes: Patricia Svajger Lighting: Tobias Hagström-Ståhl Music: Mitja Sirén Wigs and makeup: Frida Ottosson, Mimmi Lindell Dramaturgy: Jacob Hirdwall Cast: Kicki Bramberg, Thérèse Brunnander, Tora Möller Jensen, Tanja Lorentzon, Jarmo Mäkinen, Sofia Pekkari, Mitja Sirén, Birthe Wingren.
Vox Humana by Jean Cocteau, opening night 16 April, Lilla scenen
A woman, played by Lena Endre, is on the phone with her ex lover. Their relationship has just ended after five years, and she is devastated but does her best to keep up appearances. We only hear her words, but her reactions and replies tell us what he said. Thomas Ostermeier is one of Germany's foremost stage directors and the artistic director of Schaubühne in Berlin. He has also directed the guest performance at Dramaten on 25-26 November, Who Killed My Father with and by Édouard Louis. In 2021, he directed Tillbaka till Reims (Returning to Reims) by Didier Eribon.
By: Jean Cocteau Direction: Thomas Ostermeier Dramaturgy: Maja Zade Translation: Maria Björkman Cast: Lena Endre.
Den stora skrivboken (The Big Notebook) by Ágota Kristóf Adapted for the stage by Jon Fosse, opening night 17 May, Lilla scenen
A brutal and poetic story about exile and survival. Based on Ágota Kristóf's acclaimed same-titled novel, published in a new Swedish translation in 2019, this stage adaptation is directed by Sofia Adrian Jupither, whose previous work for Dramaten includes Shakespeare's Hamlet and Lars Norén's Solitaire.
By: Ágota Kristóf, adapted for the stage by Jon Fosse Direction: Sofia Adrian Jupither Set design: Erlend Birkeland Costumes: Maria Geber Lighting: Ellen Ruge Sound: Michael Breschi Video: Emi Stahl Wigs and makeup: Nathalie Pujol, Melanie Åberg Dramaturgy: Anneli Dufva Translation: Marie Lundquist Cast: David Book, Thérèse Brunnander, David Fukamachi Regnfors, Otto Hargne, Ellen Jelinek, Marcus Vögeli, and others.
#JEANNE by Ivana Sajko, in association with Riksteatern, opening at Dramaten in autumn 2023
#Jeanne is a magnificent visual drama about class divides and climate change. It will tour with Riksteatern this spring, before opening at Dramaten in autumn 2023.
By: Ivana Sajko Translation: Djordje Zarkovic Direction: Anja Suša Set and costume design: Helga Bumsch Lighting: Emanuel Arvanitis Music and sound: Andreas Huumonen Wigs and makeup: Johanna Rönnbäck Dramaturgy: Eva-Maria Dahlin Choreography: Damjan Kecojević Cast: Mårten Andersson, Per Burell, Andreas Huumonen (live musician), Doreen Ndagire, Rebecca Plymholt, Joel Valois.
Unga Dramaten
De livrädda by Talajeh Nasiri, opening 10 February, Tornrummet
De livrädda is a drastic, humorous and scary story about siblings. About being the oldest and youngest. About remembering things differently. This play is co-produced with Riksteatern and first opened at Riksteatern in 2021. Now it premieres at Dramaten with a new cast.
By: Talajeh Nasiri Direction: Marall Nasiri Set and costume design: Moa Möller Lighting: Mira Svanberg Sound: Safoura Safavi Wigs and makeup: Anna Olofson Dramaturgy: Ninna Tersman, Anna Kölèn. Cast: Bianca Cruzeiro, Gloria Tapia. From age 10.
Raised on Rhythm by Niki Tsappos and Erik Hjärpe, world premiere 31 March, Lejonkulan
Raised on Rhythm is a dance performance exploring and celebrating the power and depth of rhythm. It's about rhythm as a hotbed for energy and creativity, and its role in the past and future. Niki Tsappos is a choreographer and dancer, who won the Streetdance world championship in 2010 together with Martha Nabwire. Erik Hjärpe is the keyboardist in the group Damn!, best known for their collaboration with Timbuktu and their recent success as the house band in the musical Cabaret on Dramaten's Main Stage.
Choreography: Niki Tsappos Music: Erik Hjärpe Set design: Emma Fallde, Tina Paulson Costumes: Ellen X Wigs and makeup: Moa Hedberg Dramaturgy: Anna Kölén Cast: Yared Tilahun Cederlund, Amalie Sasha Schanke, and others
Unga Monologer /Young Monologues
Unga Dramaten meets, inspires and introduces students to writing monologues that actors from Dramaten then read and perform for the class.
Revivals
Fröken Julie (Miss Julie) by August Strindberg in the hands of Marie-Louise Ekman, reopening on 13 January Lilla scenen
About a theatre company that has toured the play Miss Julie for their entire career. With Marie Göranzon, Krister Henriksson and Per Svensson.
Linje Lusta (A Streetcar Named Desire) by Tennessee Williams, reopening 8 January, Stora scenen
Playing to 61 full houses since the premiere in 2019, this production won Expressen's theatre prize. Now it moves to the Main Stage. Director: Stefan Larsson.

Extended autumn repertoire
Brott och straff (Crime and Punishment) by Fyodor Dostoevsky
The Russian classic novel, adapted and directed by Oliver Frljić, with Gustav Lindh as Raskolnikov.
Galileis liv (The Life of Galileo) by Bertolt Brecht
A play about science and alternative facts, starring the Thalia award-winning Staffan Göthe as Galileo. Director: Carolina Frände.
Arv (The Inheritance) by Matthew Lopez
The blockbuster about a gang of gay men in contemporary New York. Director: Carl Johan Karlsson.
Tid för glädje (Time for Joy) by Arne Lygre
An ensemble piece about relationships and life, directed by Stéphane Braunschewieg.
Ett dockhem (A Doll's House) by Henrik Ibsen
The classic costume drama directed by Anna Pettersson, with Manuela Gotskozik Bjelke as Nora.
Images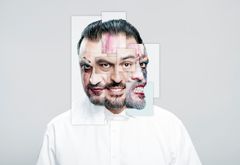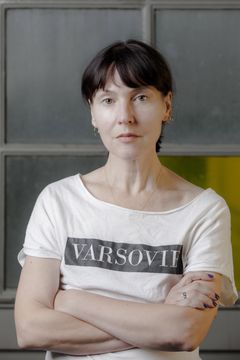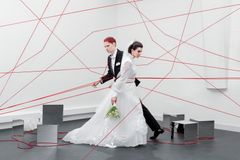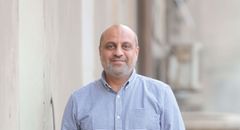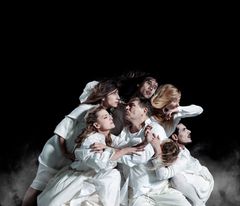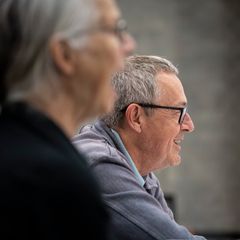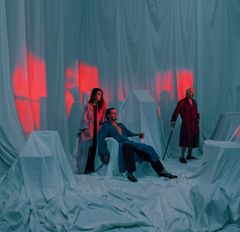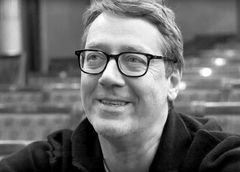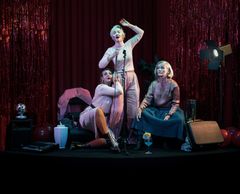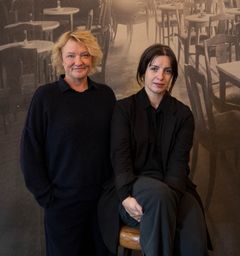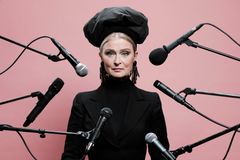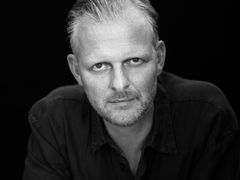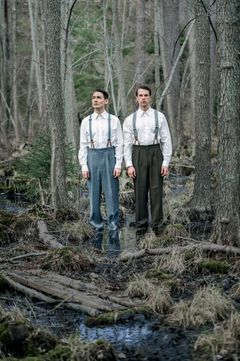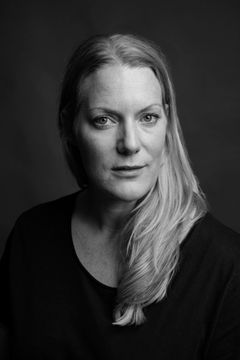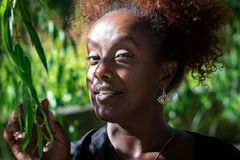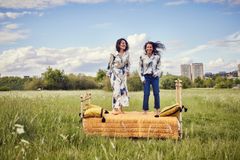 About Dramaten
Dramaten
Dramaten Box 5037
102 41 Stockholm
08 - 665 61 00
http://www.dramaten.se
About The Royal Dramatic Theatre
The Royal Dramatic Theatre, best known as Dramaten, is Sweden's national theatre.In accordance with its assignment from the Swedish government to preserve theatre history and promote the development of the dramatic arts, the Royal Dramatic Theatre produces performances of classical theatre, newly-written dramas and plays for children and youth.The Royal Dramatic Theatre is state-owned.Its managing director is Maria Groop Russel, and Mattias Andersson is the theatre manager and artistic director.
The Royal Dramatic Theatre has been located in its current premises at Nybroplan since 1908. The building houses four stages.The Main Stage seats up to 770 people.The Small Stage is in an adjoining building directly behind the Nybroplan building, on Almlöfsgatan.Since 1997, he Royal Dramatic Theatre also as a stage at Elverket, at Linnégatan 69, which since the autumn of 2021 is run together with Dansens Hus (International scene of contemporary dance in Sweden).