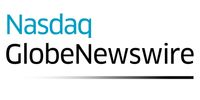 Standard Lithium Announces Closing of $21.6 million Bought Deal Private Placement of Units
THIS NEWS RELEASE IS INTENDED FOR DISTRIBUTION IN CANADA ONLY AND IS NOT INTENDED FOR DISTRIBUTION TO UNITED STATES NEWSWIRE SERVICES OR DISSEMINATION IN THE UNITED STATES.
VANCOUVER, British Columbia, Feb. 16, 2018 (GLOBE NEWSWIRE) -- Standard Lithium Ltd. ("Standard Lithium" or the "Company") (TSX-V:SLL) (OTCQX:STLHF) (FRA:S5L) announced today that it has closed its previously announced bought deal private placement of 10,312,821 units of the Company (the "Units"), at a price of $2.10 per Unit, for aggregate gross proceeds to the Company of $21,656,924, including the issuance and sale of the Underwriters' (as defined below) option (the "Offering").  Each Unit consists of one common share of the Company and one-half of one common share purchase warrant (each whole common share purchase warrant, a "Warrant").  Each Warrant is exercisable to acquire one common share of the Company (a "Warrant Share") until February 16, 2020 at an exercise price of $2.60 per Warrant Share, subject to adjustment in certain events.  Net proceeds from the Offering will be used for exploration and development activities on the Company's properties and for general corporate purposes.
The Offering was conducted by a syndicate of underwriters led by Canaccord Genuity Corp., as sole bookrunner and lead underwriter, and including GMP Securities L.P. (the "Underwriters").  In connection with completion of the Offering, the Underwriters received a cash commission of 7.0% and options to acquire a number of Units equal to 7.0% of the Units issued in the Offering until February 16, 2020 at an exercise price of $2.10.  The Company paid a further cash commission of 3.0% and issued common shares equal to 3.0% of the Units issued in the Offering to a third-party who assisted in facilitating the Offering.
All securities issued or issuable under the Offering are subject to a statutory hold period lasting four months and one day following the closing of the Offering.
About Standard Lithium Ltd.
Standard Lithium's value creation strategy encompasses acquiring a diverse and highly prospective portfolio of large-scale domestic brine resources, led by an innovative and results-oriented management team with a strong focus on technical skills. The Company is currently focused on the immediate exploration and development of the Bristol Dry Lake Lithium Project located in the Mojave region of San Bernardino County, California; the location has significant infrastructure in-place, with easy road and rail access, abundant electricity and water sources, and is already permitted for extensive brine extraction and processing activities. The Company is also commencing resource evaluation on up to approximately 33,000 acres of brine leases located in the Smackover Formation.
Standard Lithium is listed on the TSX Venture under the trading symbol "SLL"; quoted on the OTCQX under the symbol "STLHF"; and on the Frankfurt Stock Exchange under the symbol "S5L". Please visit the Company's website at www.standardlithium.com.
For further information, contact Anthony Alvaro at (604) 240 4793.
On behalf of the Board,
Standard Lithium Ltd.
Robert Mintak, CEO & Director
The securities being offered have not been, nor will they be, registered under the United States Securities Act of 1933, as amended, and may not be offered or sold in the United States or to, or for the account or benefit of, U.S. persons absent registration or an applicable exemption from the registration requirements. This press release shall not constitute an offer to sell or the solicitation of an offer to buy nor shall there be any sale of the securities in any State in which such offer, solicitation or sale would be unlawful.
Neither TSX Venture Exchange nor its Regulation Services Provider (as that term is defined in policies of the TSX Venture Exchange) accepts responsibility for the adequacy or accuracy of this release.
This news release may contain certain "Forward-Looking Statements" within the meaning of applicable Canadian securities laws. When used in this news release, the words "anticipate", "believe", "estimate", "expect", "target, "plan", "forecast", "may", "schedule" and other similar words or expressions identify forward-looking statements or information. These forward-looking statements or information may relate to the anticipated use of proceeds of the Offering, future prices of commodities, accuracy of mineral or resource exploration activity, reserves or resources, regulatory or government requirements or approvals, the reliability of third party information, continued access to mineral properties or infrastructure, fluctuations in the market for lithium and its derivatives, changes in exploration costs and government regulation in Canada and the United States, and other factors or information. Such statements represent the Company's current views with respect to future events and are necessarily based upon a number of assumptions and estimates that, while considered reasonable by the Company, are inherently subject to significant business, economic, competitive, political and social risks, contingencies and uncertainties. Many factors, both known and unknown, could cause results, performance or achievements to be materially different from the results, performance or achievements that are or may be expressed or implied by such forward-looking statements. The Company does not intend, and does not assume any obligation, to update these forward-looking statements or information to reflect changes in assumptions or changes in circumstances or any other events affecting such statements and information other than as required by applicable laws, rules and regulations.
---
This announcement is distributed by Nasdaq Corporate Solutions on behalf of Nasdaq Corporate Solutions clients.
The issuer of this announcement warrants that they are solely responsible for the content, accuracy and originality of the information contained therein.
Source: Standard Lithium Ltd. via Globenewswire