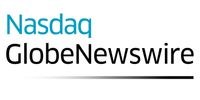 Standard Lithium Completes Successful Gravity Geophysical Survey at Bristol Lake, Mojave Project, California
VANCOUVER, British Columbia, June 01, 2017 (GLOBE NEWSWIRE) -- Standard Lithium Ltd. ("Standard Lithium" or the "Company") (TSX-V:SLL) (FRA:S5L) is pleased to announce that Hasbrouck Geophysics Inc. has completed a large-scale gravity geophysical survey at the Company's Bristol Lake Project, in the Mojave area of California.  The work has defined an infilled basin that is over twice as deep as previously understood, with a maximum depth up to 1.2 km deep beneath the Project area.
Dr. Andy Robinson, COO and President of Standard Lithium commented: "The results from this geophysical survey are very encouraging.  This recent piece of high quality work has resulted in more than doubling the thickness of the basin-infill deposits that are known to host lithium brines.  In addition, we can see that our claims, and those of our partner, are ideally located to further explore these deep basin deposits.  This successful and rapid acquisition of high quality gravity survey data from our Bristol Lake Project is an excellent way to kick-off the lithium brine resource assessment work planned for the remainder of 2017."
Hasbrouck Geophysics, Prescott, AZ collected gravity readings from 100 new stations on the 20,000+ acres of claims and private land optioned to Standard.  Hasbrouck integrated an additional 58 public domain gravity stations that cover adjacent BLM land.  The stations were spaced at 1600 m - 3200 m intervals along 13 north-south lines spaced 1600 m apart.  The depression covers an area of 15 km2 at a depth of 1000 m, 46 km2 at 750 m, and 140 km2 at 500 m.  Several faults were interpreted along two of the lines but it is not possible to tie them to bedrock.  The overall quality of the data was very high.  Repeat readings of new and base stations ranged between 0.02 and 0.04 Mgals and 0.011 and 0.02 Mgals, respectively.
The deep, well-defined gravity low and associated circumferential faults indicate potential for structurally concentrated lithium brines at depth.  The survey results will be used to plan further Phase 1 exploration, which will include additional geophysical surveys to identify Li-brine bearing zones, surface pit sampling and core drilling.  For further information on the Mojave project please see Standard Lithium's Technical Report dated September 13, 2016, compiled in accordance with NI 43-101 guidelines on Sedar.com.
Quality Assurance
Raymond Spanjers, Certified Professional Geologist (SME No. 3041730), is a qualified person as defined by NI 43-101, and has supervised the preparation of the scientific and technical information that forms the basis for this news release.  Mr. Spanjers is not independent of the Company as he is an officer in his role as Vice President, Exploration and Development.
About Standard Lithium
Standard's value creation strategy encompasses acquiring a diverse and highly prospective portfolio of large-scale domestic brine resources, led by an innovation & results oriented management team with a strong focus on technical skills.  The Company is currently focused on the immediate exploration and development of its 16,000+ acre Bristol Lake, Brine Project located in the Mojave region of San Bernardino County, California.  The location has significant infrastructure in-place, with easy road and rail access, abundant electricity and water sources, and is already permitted for extensive brine extraction and processing activities.  Standard also recently announced the acquisition of the 41,000+ acre Paradox Basin Project located in Grand County, Utah.
On behalf of the Board,
Standard Lithium Ltd.
Robert Mintak, CEO & Director
Neither TSX Venture Exchange nor its Regulation Services Provider (as that term is defined in policies of the TSX Venture Exchange) accepts responsibility for the adequacy or accuracy of this release.
For further information, contact Anthony Alvaro at 604.763.5388.
---
This announcement is distributed by Nasdaq Corporate Solutions on behalf of Nasdaq Corporate Solutions clients.
The issuer of this announcement warrants that they are solely responsible for the content, accuracy and originality of the information contained therein.
Source: Standard Lithium Ltd. via Globenewswire