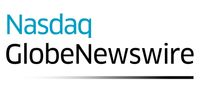 Standard Lithium Secures Additional Landholdings With Permitted Brine Producer at Bristol Dry Lake, Mojave, California
VANCOUVER, British Columbia, Sept. 12, 2017 (GLOBE NEWSWIRE) -- Standard Lithium Ltd. ("Standard Lithium" or the "Company") (TSXV:SLL) (FRA:S5L) (OTCQX:STLHF) is pleased to announce that its wholly owned subsidiary, California Lithium Ltd., has signed an amendment agreement with National Chloride Company of America ("National Chloride") that significantly expands the Company's land position in the Bristol Dry Lake Lithium Project by approximately 6,000 acres, to a new total of approximately 25,000 acres.
This new amended agreement continues all the economic terms of the previous lease agreement with National Chloride, with the additional requirement that the Company will be responsible for ongoing carrying costs associated with the Additional Claims which may be owed to the Bureau of Land Management or any applicable state or county authorities in the State of California.  Under the terms of the original Lease Agreement the Company also has an option to lease access to approximately 3,000 acres of private land held by National Chloride and its affiliates.
The National Chloride claims lie adjacent and contiguous to the roughly 4,000 acres of placer mineral claims comprising the Company's existing Mojave Lithium Project.  National Chloride and others have mined the near-surface brines to produce concentrated chloride products for various industrial applications for close to 100 years and, as a result, the area has excellent mining infrastructure.  There is electric power and water on the property.  A major paved road crosses the western edge of the property, and there is a rail siding within 5 km.  The property is situated approximately 200 km from Las Vegas, and 330 km from the port of Los Angeles.
Standard Lithium CEO, Robert Mintak stated "Standard Lithium is delighted to continue and expand our business relationships with our trusted brine processing partner, National Chloride.  The expansion of our optioned landholding in the Bristol Dry Lake Lithium Brine Project is in areas of the salt lake where we have recently completed geophysical exploration, and we understand that the additional ground is underlain by an extremely deep basin that contains concentrated, highly conductive brine.  The timing of this expansion is important, as we are currently mobilising drilling crews to the project site, and will be starting quantitative resource assessment work very shortly."
For further information regarding the Bristol Dry Lake Lithium Project, readers are encouraged to review the Company's news release of May 4th, 2017.  For further information regarding the Mojave Lithium Project please see the Company's Technical Report compiled in accordance with National Instrument 43-101 dated September 15, 2016 and available under the Company's profile on SEDAR (www.sedar.com).
About Standard Lithium
Standard's value creation strategy encompasses acquiring a diverse and highly prospective portfolio of large-scale domestic brine resources, led by an innovative and results-oriented management team with a strong focus on technical skills.  The Company is currently focused on the immediate exploration and development of the Bristol Dry Lake Lithium Project located in the Mojave region of San Bernardino County, California; the location has significant infrastructure in-place, with easy road and rail access, abundant electricity and water sources, and is already permitted for extensive brine extraction and processing activities.  The Company is also commencing resource evaluation on its 33,000 acres of lithium brine leases located in the Smackover Formation.
Standard Lithium is listed on the TSX Venture under the trading symbol "SLL"; quoted on the OTCQX under the symbol "STLHF"; and on the Frankfurt Stock Exchange under the symbol "S5L". Please visit the Company's website at www.standardlithium.com.
For further information, contact Anthony Alvaro at 604.240.4793.
On behalf of the Board,
Standard Lithium Ltd.
Robert Mintak, CEO & Director
Neither TSX Venture Exchange nor its Regulation Services Provider (as that term is defined in policies of the TSX Venture Exchange) accepts responsibility for the adequacy or accuracy of this release.
This news release may contain certain "Forward-Looking Statements" within the meaning of the United States Private Securities Litigation Reform Act of 1995 and applicable Canadian securities laws. When used in this news release, the words "anticipate", "believe", "estimate", "expect", "target, "plan", "forecast", "may", "schedule" and other similar words or expressions identify forward-looking statements or information. These forward-looking statements or information may relate to future prices of commodities, accuracy of mineral or resource exploration activity, reserves or resources, regulatory or government requirements or approvals, the reliability of third party information, continued access to mineral properties or infrastructure, fluctuations in the market for lithium and its derivatives, changes in exploration costs and government regulation in Canada and the United States, and other factors or information. Such statements represent the Company's current views with respect to future events and are necessarily based upon a number of assumptions and estimates that, while considered reasonable by the Company, are inherently subject to significant business, economic, competitive, political and social risks, contingencies and uncertainties. Many factors, both known and unknown, could cause results, performance or achievements to be materially different from the results, performance or achievements that are or may be expressed or implied by such forward-looking statements. The Company does not intend, and does not assume any obligation, to update these forward-looking statements or information to reflect changes in assumptions or changes in circumstances or any other events affections such statements and information other than as required by applicable laws, rules and regulations.
Neither the Company, nor National Chloride makes any representations as to the value of lease rights associated with National Chloride's Bristol Lake mineral claims (the "Property"), the availability of any particular resource or minerals on the Property, or the merits of any proposed exploration work to be completed on the Property.  National Chloride expressly disclaims any responsibility for the adequacy or accuracy of disclosure made by the Company in respect of the Property.  Readers are cautioned that a "Qualified Person"(as that term is defined by National Instrument 43-101 - Standards of Disclosure for Mineral Projects) has not done sufficient work to specify any mineral resource or reserve on the Property.
---
This announcement is distributed by Nasdaq Corporate Solutions on behalf of Nasdaq Corporate Solutions clients.
The issuer of this announcement warrants that they are solely responsible for the content, accuracy and originality of the information contained therein.
Source: Standard Lithium Ltd. via Globenewswire