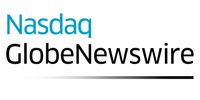 STANDARD Products to Start Vendor Managed Inventory Program
-- Lighting manufacturer wants stronger strategic distributor relationships, grow sales --
CINCINNATI, June 13, 2018 (GLOBE NEWSWIRE) -- TrueCommerce Datalliance announced today that STANDARD Products Inc., a Canada-based lighting manufacturer, has entered into an agreement to use its vendor managed inventory (VMI) platform. STANDARD joins a growing number of leading industrial companies to implement VMI to better manage distributor relationships and optimize inventory investment.
In a statement about VMI, STANDARD's CEO David Nathaniel said, "With lighting technology and products changing at such high speed, working with our partners to make sure they are carrying the right products and quantities in stock and keeping their inventory clean will drive sales and profit growth."
TrueCommerce Datalliance Industrial Director of Sales Tom Hoar said, "STANDARD already provides great lighting products for their distributors. By utilizing our VMI platform, they are going to have a better handle on what their distributors need without overstocking them. This is going to ensure their most in-demand products are always available, and it's going to streamline the ordering process for their distributors. And that's how industrial suppliers build stronger relationships." 
The early stages of a VMI program are critical for a supplier starting a VMI program. Hoar commented, "Once a contract is signed, our team begins the process of thoroughly cleaning a supplier's product data to ensure that everyone, including distributors, has the same information. This enables our team to help a supplier and their distributors set key performance indicators and expectations, which, ultimately, will be how the program's success will be judged. We look forward to seeing the numbers."
TrueCommerce Datalliance is part of TrueCommerce, a global provider of trading partner connectivity and integration solutions. With unified commerce services and apps, TrueCommerce connects customers, suppliers, channels, and systems through a global commerce network that includes more than 92,000 pre-connected retailers, distributors and logistics service providers.
About TrueCommerce:
TrueCommerce revolutionizes trading partner connectivity, visibility, and collaboration by linking suppliers, retail hubs and end consumers in one global commerce network.
With our flexible, integrated and fully managed service solutions, customers of any size can easily connect and collaborate with any trading partner while enjoying the peace of mind of a proven service platform that reliably handles hundreds of millions of transactions annually without the need for any customer interaction.
From the factory to the warehouse, from distributor to retail storefront, achieve new levels of business connectivity and performance with the world's most complete commerce network.
TrueCommerce: Connect. Integrate. Accelerate.
For more information about TrueCommerce Datalliance, visit www.datalliance.com.
About STANDARD:
STANDARD Products Inc., with its head office located in Montreal, is a privately held family owned business that supplies a full range of lighting solutions to the North American commercial, industrial, and residential markets through the professional electrical and lighting channel. These solutions allow end users to improve the quality of light and enhance the overall ambiance of their space while reducing maintenance, energy, and operating costs.
To learn more about STANDARD, visit www.standardpro.com.
Media Contact
Yegor Kuznetsov, TrueCommerce
703-209-0167
yegor.kuznetsov@truecommerce.com
---
This announcement is distributed by Nasdaq Corporate Solutions on behalf of Nasdaq Corporate Solutions clients.
The issuer of this announcement warrants that they are solely responsible for the content, accuracy and originality of the information contained therein.
Source: TrueCommerce via Globenewswire