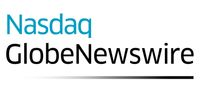 Stillfront Group AB: Call of War kommer till Steam 19 oktober
Call of War kommer till Steam
PRESSMEDDELANDE 
2017-09-28
Det framgångsrika strategispelet Call of War kommer till Steam 19 oktober
Call of War, som utvecklats av Stillfront Groups studio Bytro, är ett avancerat så kallat realtidsstrategispel som spelas i webbrowser. Call of War, som ursprungligen lanserades 2015, kommer nu att göras tillgänglig även på världens största spelplattform - Steam. Steam har för närvarande upp till 13 miljoner samtidiga dagliga spelare och utökar kontinuerligt sin spelkatalog. I synnerhet har utbudet av free-to-play spel utvecklats under de senaste månaderna, med högkvalitativa spel som når miljontals spelare. Med en full Steam-integration blir nu Call-of-War tillgängligt för den största hardcore spelcommunityn i världen. Det planerade globala lanseringsdatumet är 19 oktober.
Befintliga och nya spelare kommer att ha möjlighet att spela Call of War på sin favoritplattform, fördjupa sin spelupplevelse och spela med sina vänner.
"Jag har med stort intresse följt Steam och hur man öppnat upp för högkvalitativa free-to-play-titlar under de senaste åren. Vi kommer nu göra Call of War tillgängligt där vår publik redan spelar och betalar - det är en möjlighet att nå ut till gamla och nya spelare", säger Tobias Kringe, VD (Products), Bytro Labs.
FÖR YTTERLIGARE INFORMATION, VÄNLIGEN KONTAKTA:
Jörgen Larsson, CEO
+46-70-321 1800
jorgen@stillfront.com
OM STILLFRONT
Stillfront är en grupp av oberoende utvecklare, förläggare och distributörer av digitala spel - med visionen att bli den ledande gruppen av indie-spelutvecklare och förläggare. Stillfront är verksamt genom åtta näst intill självständiga dotterbolag: Bytro Labs i Tyskland, Coldwood Interactive i Sverige, Power Challenge i Sverige och Storbritannien, Dorado Online Games på Malta, Simutronics i USA, Babil Games i UAE och Jordanien, eRepublik Labs på Irland och i Rumänien samt OFM Studios i Tyskland. Gruppens spel distribueras globalt, och har sina huvudmarknader i Sverige, Tyskland, USA och MENA. För mer information, besök Stillfronts webbplats www.stillfront.com.
UTVALDA SPEL
Stillfronts portfölj inkluderar spel för en mängd plattformar. Unravel, utvecklat av Coldwood i samarbete med Electronic Arts, tilldelades på E3 och gamescom över 20 utmärkelser och lanserades i februari 2016. Supremacy 1914 och Call of War är krigsstrategispel utvecklade av Bytro Labs. ManagerZone är ett sportsmanagementspel som lanserades 2001. DragonRealms och GemStone IV är så kallade MUD-spel med en mycket lojal spelarbas. Lara Croft Relic Run(TM) är ett populärt mobilspel utvecklat av Simutronics. Tank Storm och Admiral är mobilstrategispel med mycket starka spelarbaser, vilka förläggs av Babil Games. World at War är ett framgångsrikt mobil-strategispel från eRepublik Labs. Online Fussball Manager är ett ledande sportsmanagementspel.
---
This announcement is distributed by Nasdaq Corporate Solutions on behalf of Nasdaq Corporate Solutions clients.
The issuer of this announcement warrants that they are solely responsible for the content, accuracy and originality of the information contained therein.
Source: Stillfront Group AB via Globenewswire