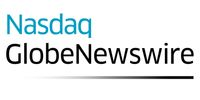 Stillfront Group AB: Fonden IQ Capital har avyttrat hela innehavet i Stillfront Group
PRESSMEDDELANDE 
10 oktober 2017

Den engelska riskkapitalinvesteraren IQ Capital har avyttrat hela sitt innehav i Stillfront Group
Den brittiska riskkapitalinvesteraren IQ Capital, som är nischad på investeringar i tech-sektorn, investerade ursprungligen, via sin fond IQ Capital Fund I, i Power Challenge, studion bakom det framgångsrika sportsmanagementspelet Managerzone, år 2010. Power Challenge förvärvades av Stillfront Group 2012, varigenom IQ Capital blev aktieägare i Stillfront Group och därefter fortsatte att stödja bolaget i dess tillväxt. IQ Capitals innehav uppgick till 330 598 Stillfrontaktier före avyttringen, vilken har genomförts under de senaste veckorna.
IQ Capital seed-investerar i onoterade bolag och tidiga start-ups inom teknologisektorn och syftar till att lämna dessa inom 5-6 år när de blir noterade eller förvärvas av större företag.
"Jag är mycket nöjd med utvecklingen av Stillfront Group sedan IQ Capital blev aktieägare 2012 - tillväxten har varit extraordinär. Vi har betraktat 2015 års börsnotering som en "path to exit" och den fortsatta tillväxten och starka utvecklingen av aktien efter noteringen gav oss en möjlighet att avyttra all vår andel - vilket helt överensstämmer med vår investeringsfilosofi ", säger Max Bautin, Managing Partner, IQ Capital Partners LLP.
För ytterligare information, vänligen kontakta:
Jörgen Larsson, CEO
+46-70-321 1800
jorgen@stillfront.com
Om Stillfront
Stillfront är en grupp av oberoende utvecklare, förläggare och distributörer av digitala spel - med visionen att bli den ledande gruppen av indie-spelutvecklare och förläggare. Stillfront är verksamt genom åtta näst intill självständiga dotterbolag: Bytro Labs i Tyskland, Coldwood Interactive i Sverige, Power Challenge i Sverige och Storbritannien, Dorado Online Games på Malta, Simutronics i USA, Babil Games i UAE och Jordanien, eRepublik Labs på Irland och i Rumänien samt OFM Studios i Tyskland. Gruppens spel distribueras globalt, och har sina huvudmarknader i Sverige, Tyskland, USA och MENA. För mer information, besök Stillfronts webbplats www.stillfront.com.
Utvalda Spel
Stillfronts portfölj inkluderar spel för en mängd plattformar. Unravel, utvecklat av Coldwood i samarbete med Electronic Arts, tilldelades på E3 och gamescom över 20 utmärkelser och lanserades i februari 2016. Supremacy 1914 och Call of War är krigsstrategispel utvecklade av Bytro Labs. ManagerZone är ett sportsmanagementspel som lanserades 2001. DragonRealms och GemStone IV är så kallade MUD-spel med en mycket lojal spelarbas. Lara Croft Relic Run(TM) är ett populärt mobilspel utvecklat av Simutronics. Tank Storm och Admiral är mobilstrategispel med mycket starka spelarbaser, vilka förläggs av Babil Games. World at War är ett framgångsrikt mobil-strategispel från eRepublik Labs. Online Fussball Manager är ett ledande sportsmanagementspel.
---
This announcement is distributed by Nasdaq Corporate Solutions on behalf of Nasdaq Corporate Solutions clients.
The issuer of this announcement warrants that they are solely responsible for the content, accuracy and originality of the information contained therein.
Source: Stillfront Group AB via Globenewswire